8 Must-See Healthy Restaurants in San Francisco
We've all heard the famous sentence "You are what you eat" numerous times in our lives. And there's quite a bit of truth there. Healthy, nourishing food is bound to make us feel and look better. Committing to a healthy lifestyle means watching what we eat when we go out. San Francisco is well-known for its diverse food scene, with many restaurants offering various cuisines. If eating clean is your goal, you'll have no trouble finding a healthy dining spot. Still, to make things easier for you, we've compiled this overview of our favorite healthy restaurants in San Francisco.
1 Palmetto Superfoods
Starting your day with a nutritious breakfast is always a good idea, and Palmetto Superfoods is the best place. They're famous city-wide for their nourishing acai bowls, one of the hottest food trends. Acai is known to be a superfood, with so many health benefits that we can't fit all of them in this article. In addition to all of their vegan bowls, they don't use artificial sweeteners, making the meal all-natural. Right now, you can find Palmetto Superfoods in two locations around the city. However, they plan to open their third one near Union Square in the fall of 2023.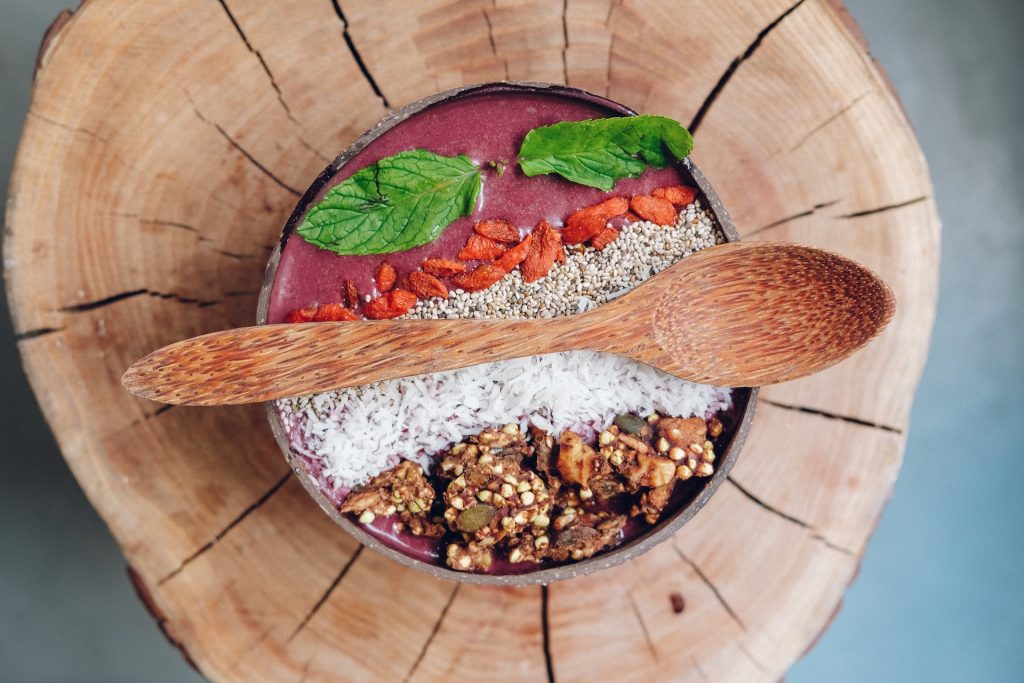 2 Wildseed
This plant-based eatery, owned by the famous Adriano Paganini, focuses on making the most of seasonal and locally-sourced ingredients. Their menu changes depending on the time of the year, which ensures the freshness of everything that goes into your meal. This restaurant proves that healthy meals can also be highly hearty and soul-nourishing, which is sometimes very much needed in the rush that is part of most of our routine. This restaurant is also a perfect choice if you've just moved to San Francisco. While you should let experts assist you in those times to make things easier, it's always nice to relax with a satisfying yet healthy meal once everything's done. They serve breakfast, lunch, and dinner, so you can drop by any time.
3 Blue Barn Gourmet
Blue Barn is your classic farm-to-table restaurant, and the owners take great pride in their locally sourced and organic ingredients. Their commitment to serving only fresh and wholesome foods has made them one of the most popular healthy restaurants in San Francisco. While salads are their specialty, you can get various sandwich and bowl options to fulfill your cravings. However, keep in mind that, as a part of their sustainability mission, they only do takeaways. Nonetheless, we're sure you're going to love the whole experience.
4 The Plant Cafe Organic
This lovely cafe checks all the boxes when it comes to healthy food. All of their ingredients are non-GMO, organic, and locally sourced. It's a perfect place for a quick breakfast or lunch when you're out in the city. A big part of their menu is entirely plant-based, so you'll have no problem hitting your daily fruit and veg quota. In addition to their regular menu, they also have a few special offers throughout the week. If you visit on a Friday night, a unique Tapas Menu is a must-try. They also do a brunch menu on weekends, so check it out if you're looking for a new catch-up spot after a Friday night out.
5 Kitava
Gluten intolerance is a widespread issue in the US nowadays, and many people struggle with it. As a response to this, many gluten-free restaurants opened in the past few years. In addition to being an entirely gluten-free restaurant, Kitava is also soy, dairy, and peanuts-free. Their mission is not letting any food restrictions affect the fantastic taste of their food, and they're very successful at fulfilling it. They offer a variety of small plates, signature bowls, and desserts. However, if you're feeling creative, you can also build your own bowl.
6 Nourish Cafe
Nourish Cafe is an excellent place for those looking for an entirely plant-based food spot with various options. Founded by two amazing women in 2015, this food sanctionary will allow you to nourish your body and soul with excellent healthy food. Currently, they have two locations, both of which are very popular with locals. If you're new to San Francisco and are still trying to adjust, experts at sfmoving.com suggest hitting up hotspots like this. It will help you get in touch with new people while enjoying great food. They're famous for nut and seed-based meals, like faux "tuna" salad.
7 As Quoted
When discussing healthy restaurants in San Francisco, we must mention As Quoted. Open-faced, gluten-free sandwiches are what this Presidio Heights-based eatery is most famous for. However, their menu offers many other things to take your tastebuds to heaven. The chicken they use is grass-fed, and eggs come from cage-free farms, ensuring the best quality, which is why their Chinese chicken salad is a must-try. If you're plant-based, don't worry: there are plenty of options for you. Their prices are slightly higher than average, but the experience is worth every penny.
8 Ben's Fast Food
Fast food has to be unhealthy by default, right? Wrong! Ben's Fast Food proves that you can get a quick yet nourishing meal that will fulfill all your cravings. In addition to their signature bowls, you can mix and match ingredients to your preference. They also offer a variety of sides. Once you're done with your meal, you can sweeten things up with a dessert or a smoothie. They wanted to keep up with this sentiment as fast food is generally more affordable. Being able to get a tasty, nutritious meal without breaking the bank? We're sold!
Final words
Finding healthy restaurants in San Francisco isn't that hard of a task. In fact, there are so many of them that choosing the best ones isn't easy at all. Every single one of them has something that makes it unique, whether it's the ingredients, the presentation of the food, or the atmosphere. We're sure you'll have a fantastic experience, whichever you choose for your next healthy outing.