Baked oatmeal is one of my signature breakfast and brunch moves, for all the typical reasons. Make ahead, check. Adaptable, check. Many five year olds love it, and most forty year olds too. Check, check. There are versions of it in my last two books, and I'm constantly riffing on the general concept based on what is in season, and what I have on hand. This version is extra special – banana, coconut, vanilla, coconut milk, and some winter citrus, all baked into fragrant, golden-topped magic.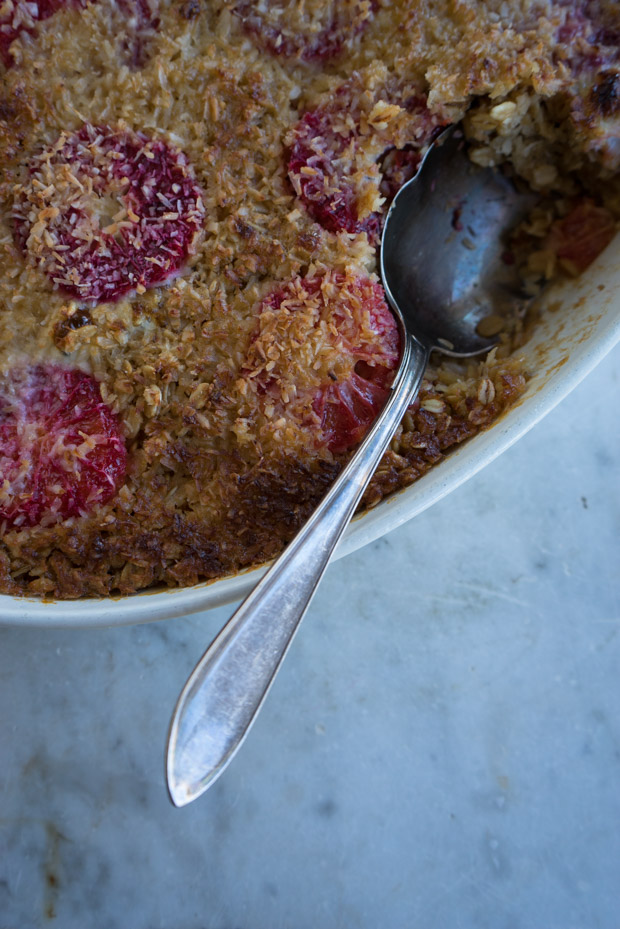 The concept couldn't be simpler. In fact, I suspect many of you have everything you need on hand right now. Butter your baking dish, layer of fruit, top with dry ingredients, finish with wet ingredients. Bake.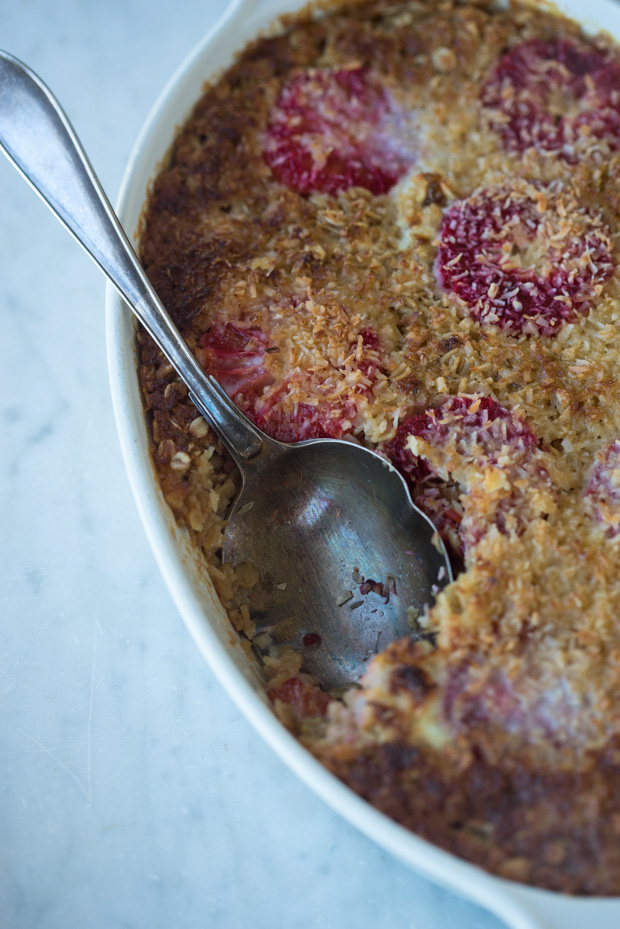 The secret wink I included in this version is a final drizzle of warm coconut milk accented with a splash of rose water. That said, you can absolutely play around with different flavors and variations – think citrus zests, or extract, or drizzles of infused oils. All in all baked oatmeal is nearly impossible to mess up.
Enjoy! If you're looking for more breakfast recipes don't miss this healthy granola, or the best waffle recipe (seriously!), these homemade cinnamon rolls, a loaded frittata, tofu scramble, Herb Cream Cheese Scrambled Eggs, and it's hard to go wrong with a great version of classic pancakes. I include a bunch of variation ideas with the pancakes.
[ad_2]