6 Best Vegan Foods For Your Pet
A vegan diet offers diverse nutritional and health benefits to humans and pets alike. The idea of putting your dog on a meatless diet no longer needs to be a cause for worry. Vegan food for dogs is a healthy diet option, often found to improve their quality of life and increase their lifespan.
All dog owners seek to provide their four-legged companions with the best nutrition. Here are the top six healthy vegan foods for your pet.
This website provides detailed information about the Belgian Malinois breed and its nutritional needs, which can help you choose the best vegan foods to meet your pup – https://motleydog.org

Natural Balance Vegan Dry Dog Food
Natural Balance Vegan Dry Dog Food is a complete and balanced vegan formula for adult dogs. This premium dog food contains the same essential nutrients as the brand's meat-based formulas. It includes wholesome energy sources including brown rice, oat groats, barley, green peas and potatoes. It supports healthy skin and a shiny coat, is easily digestible and recommended for all breeds.

ALSO READ: 7 Great Benefits Of The Keto Diet

V-dog Vegan Kibble Dry Dog Food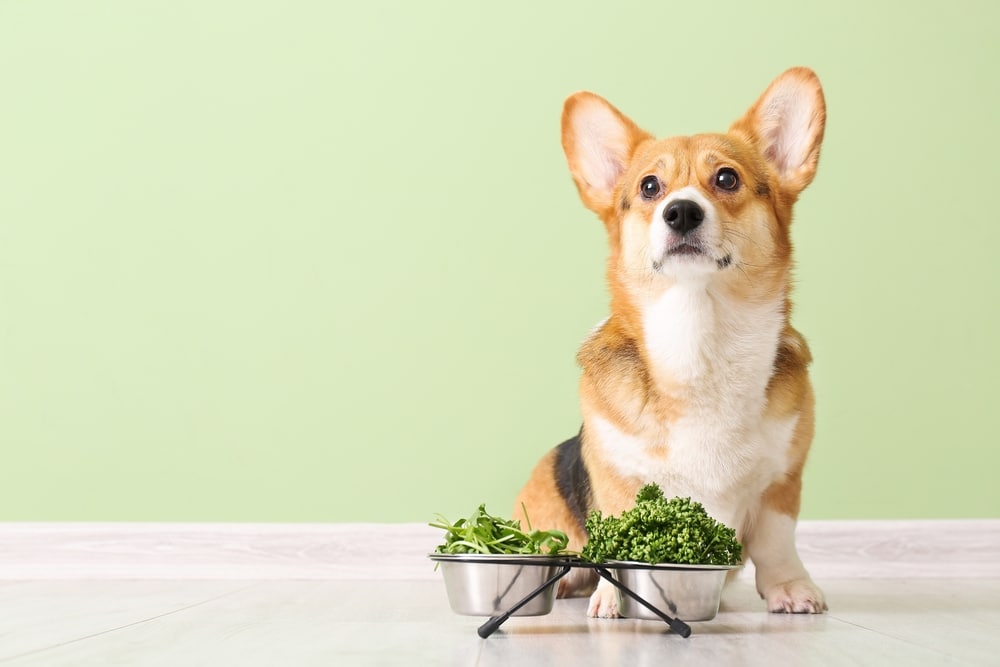 Packed with 24% protein, V-dog Vegan Kibble dry dog food is a complete and balanced formula meal that meets AAFCO's guidelines for adult dog nutrition. Its key ingredients include lentils, peas, quinoa, dried blueberries, essential amino acids and Vitamin A, B12 and D supplements. It is dog-tested, planet-approved and one of the healthiest dog foods in the market. This dog food is highly recommended for sensitive and itchy dogs.
Wild Earth Dog Food
Wild Earth Dog Food brings you super healthy FDA approved plant-based food for your pet. Their tasty dry food contains 31% meat-free protein, primarily sourced from yeast. Rich in amino acids and omega fatty acids, their kibble is also fiber rich and contributes to your dog's gut health. Made from naturally grown, sustainable plant-based ingredients, this dog food is free of soy, corn, and rice.

Wild Earth is suggested as it improves red bellies, itching and lethargy in dogs. Wild Earth also offers treats made with peanut butter, cinnamon, beetroot and Koji, a mushroom-based superfood,
A border collie named Bramble lived for a record-breaking lifespan of 25 years on a vegan diet of lentils, organic vegetables and rice.

Nature's Recipe Healthy Skin Vegetarian Recipe Dry Dog Food
This plant-based dry food dog recipe is devoid of wheat, soy, corn, artificial flavors, and preservatives, making it one of the best-recommended dog foods available.
It contains soybean meal, a rich source of protein, and is packed with omega-3 and 6 fatty acids, added minerals, vitamins, zinc, nutrients and linoleic acids. These ingredients contribute to healthy skin and a shiny coat. It is one of the toppers in our list of vegan food for dogs.
Halo Holistic Garden Of Vegan Adult Dry Dog Food
Power-packed with green peas and chickpeas, this wholesome no-meat, no-dairy meal is a holistic and healthy dry dog food that is beneficial for protein-sensitive dogs. Sustainably sourced from quality ingredients, it is crunchy and delightfully tasty and delivers the same nutrients that meat-based diets provide.

This complete, healthy and balanced vegan recipe made with non-GMO ingredients helps reduce your carbon "pawprint", making a huge impact on the environment. We recommend this holistic dog food as it is free of rice, dairy, corn and wheat and is great for dogs with ingredient sensitivities.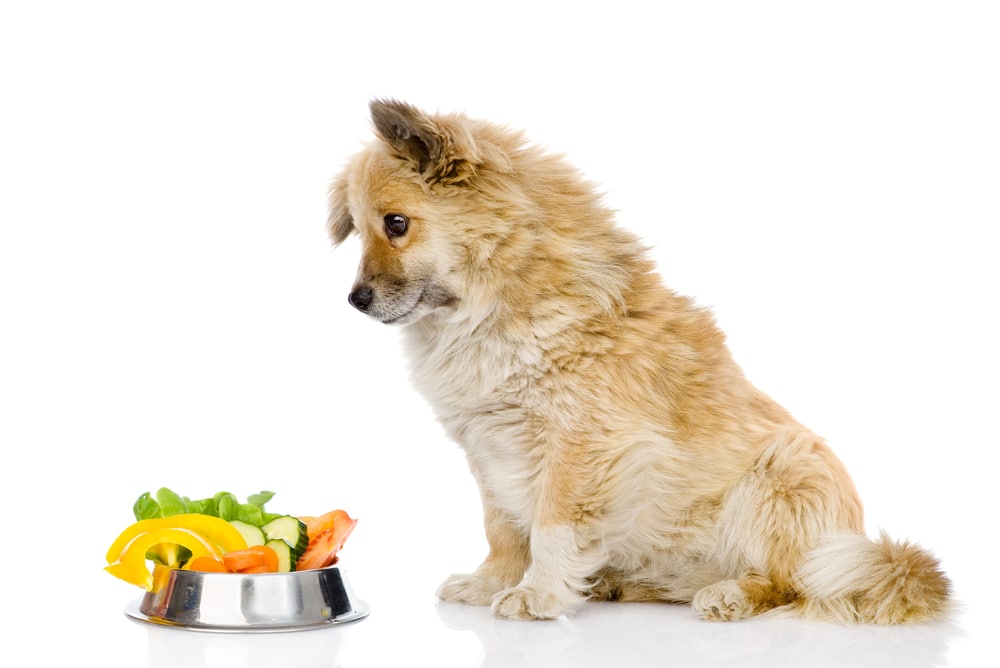 Dr. Harvey's Veg-to-bowl Grain-free Dog Food Pre-mix
This unique grain-free dog food pre-mix is wholesome and easy to prepare. It contains nine different types of veggies and herbs such as beets, parsley and carrots. Unique ingredients such as ground flaxseed and crushed eggshell are part of the formula. Easy to prepare, you need to simply mix your choice of protein and oil for a delicious, nutritious and healthy homemade meal. It is great for dogs with stomach sensitivities as it is free from wheat, soy, sugar and salt. It also aids weight control and alleviates digestive troubles.

If your dog loves eating vegetables, make sure you provide it with plenty of variety!
What is a Vegan Diet For Pets?
A vegan diet is devoid of dairy and animal products. Every pet owner needs to know that while vegan diets are becoming the new fad, you must consult with your vet before switching your pet's diet completely.

Can a dog survive on a vegan diet? Yes. Dogs are omnivorous animals; therefore, feeding them a vegan diet may not be such a bad idea provided it is vet-approved. While going the healthy plant-based route, your pet will have to say goodbye to meat, fish, eggs and dairy.

What to feed your dog if you are vegan? The new vegan diet will mainly consist of leafy vegetables, fruits, legumes, cereals, sprouts, and seeds. You don't need to worry about what food you will be able to serve your dog as the vegan options are aplenty. You must ensure you prepare healthy and well-balanced vegan food for dogs.

ALSO READ: 9 Natural Ways To Improve Your Memory


Difference Between A Vegetarian And A Vegan Diet For Pets
While some dog owners have adopted a vegan diet for both themselves and their pets, others follow a healthier food lifestyle without forcing their dogs into it.
Both veganism and vegetarianism are being embraced by people. A vegetarian and a vegan diet are not drastically different. While both diets are necessarily devoid of meat, a vegan diet is very strict.
Is A Vegan Diet Healthy For Your Pet?
There are umpteen vegan options that are healthy for your pet but can dogs be vegan? Adult dogs are known to adapt and thrive on a well-balanced homemade vegan diet that fulfills all their nutritional needs.

You can consult your vet and plan a carefully designed diet that is meat-free to ensure your pet can cope with any health issues. In fact, it is beneficial to your dog to be put on a vegan diet at least once a week as part of detox.


Do Vets Recommend Vegan Food For Dogs?
While there is no study to support that a vegan diet is better than a meat-based one, vets are most likely to recommend a vegan diet only for dogs with digestive issues. However, as long as the daily nutritional needs of your dog are being met, you need not worry. Do keep in mind that foods that are good for you may not necessarily be good for your pooch.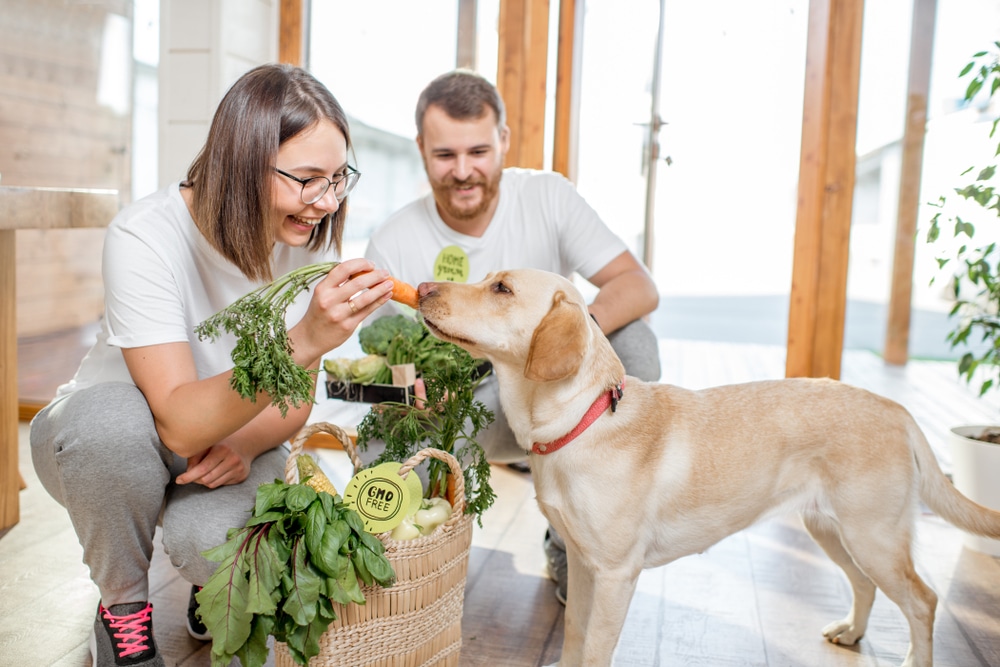 Final Thoughts

Changing your pup's diet from a non-vegetarian to a vegan one doesn't need to be worrisome! The tried-and-tested vegan foods listed in the article help bridge the nutrition gap. While it may be hard for your pooch to digest certain plant-based foods, there are a ton of options. Make sure you research well about vegan diets before having your pet adapt to a new food lifestyle.