Top 10 Vegan Restaurants in Miami
It has never been a better time to be vegan. More and more people are deciding to make this change in their lifestyle every year. It seems that the whole world is slowly getting more aware of the health benefits of this way of living. And it is true began vegan has multiple benefits. It's good for your body, and it's good for the entire planet. But even with all this progress, finding good vegan restaurants in certain places is sometimes challenging. You can lose a lot of time and money just by testing out different restaurants. It would be much easier if you just had a list of some great vegan restaurants, wouldn't it? Well, that's what we are here for. We just turned our focus to Florida and made a list of the top 10 vegan restaurants in Miami.
Our list of the best vegan restaurants in Miami
Miami is a city with incredible cuisine. Some tourists have said that the food is so great in Miami that it made them want to settle here for good. So if there are any vegans who plan on moving to Miami and hiring residential movers, we suggest they first check out our list.
Minty Z
Delicious Raw Kitchen and Juice BAR
The Cocinita Miami
Manna Life Food
Planta
Vegan Planet
The Plantiserrie
The Vegan Marie
Holi Vegan Kitchen MiMo
Minty Z
The first vegan restaurant on our list is a place called Minty Z. This is a wonderful Asian cuisine-inspired vegan restaurant located at 3206 Grand Ave, Miami. It is owned by Alex Falco and Huimin Zhu, a married couple who love the plant-based lifestyle. Here you can find incredible plant-based Asian food that is sure to impress both vegans and the most hardcore meat lovers. Some of the dishes on their menu are Thai Curry Cauliflower, Wok-Fried Wild Mushrooms, Kung Pao Tofu, and Pineapple Fried Rice. The working hours are Monday through Thursday, 12 -10 pm, Friday, 12-11 pm, and 11:30- 11 pm on weekends. They offer a dine-in option as well as curbside pick-up and no-contact delivery.
Delicious Raw Kitchen and Juice Bar
The next vegan restaurant on our list is the Delicious Raw Kitchen and Juice Bar. They make a variety of plant-based foods that are equal amounts healthy and delicious. They are located at 1828 Bay Rd, Miami Beach, but due to their popularity, they have restaurants at a couple more locations (Sunset Harbor, Wynwood, and 5th Avenue). The most responsible for their success is the delicious food. Dishes like Vegan Pad Thai, Nobl Burger, and Pure Panino are some of the most popular items on their menu. They are open every day from 7 am to 6 pm. They also offer dine-in, curbside pick-up, and no-contact delivery.
The Cocinita Miami
One of the top 10 vegan restaurants in Miami is definitely Cocinita Miami. Here you can have some classic American food but with a vegan twist on it. The most popular item on their list is the house special Cocinita Burger. It is made with dairy-free cheese, tomatoes, lettuce, and soy-free patty, and instead of burger meat, they use pea protein. And to top it all off, they use their special Cocinita sauce. Other popular dishes are Cowly Taco, Chocado Bites, and Sweet Potato Fries. If you want to visit this great vegan restaurant, you can do so every day from 11 am to 11 pm. Their exact location is 70 SE 5th St, suite 107, Miami, FL.
Manna Life Food
Located at 2nd Ave Alfred Dupont Building, Miami, Manna Life Food is a modern vegan restaurant focused on wellness. The food is made from scratch every day using exclusively gluten-free ingredients. Some of the items on their menu are Vanilla Chia Pudding, Acai bowls, and Bliss Balls. They also offer a variety of healthy smoothies such as Matcha Colada, Manna Life Shake, and Acai Protein. You can visit them every day of the week except Sunday.
One of the best vegan restaurants in Miami is Planta
The next plant-based restaurant you have to visit when in Miami is Planta. Planta is a vegan restaurant whose it is to bring you the most delicious yet healthy food possible. And they are succeeding in their goal because they already have locations in Miami, New York, Toronto, and Chicago. If you want to try dishes like Cauliflower Tots, Steamed Dumplings, and Coconut Ceviche, act quickly and make a reservation. Or you can order a delivery, whatever you prefer. Planta is located at 850 Commerce St, Miami Beach, and it's open every day of the week.
Vegan Planet
The Vegan planet is a popular spot located at 2nd Ave, Miami. While it offers a variety of vegan foods, it has especially good pasta dishes. Dishes like Linguine Black Truffle Spaghetti Alla Siciliana and Linguine Amor di Pasta have made this a top spot for vegan pasta lovers. At Vegan Planet, you can dine in and order delivery or takeaway. They are open every day of the week, starting at noon.
The Plantisserie
The next top vegan spot in Miami is the Plantiserrie. This is a perfect place if you want to grab a quick bite of healthy organic food. It was opened in 2015, and it is still going strong. On their menu, you can find delicious plant-based empanadas, tortillas, salads, and healthy desserts like Passion fruit cheesecake and Tiramisu slide. The best part is that everything is affordable. It is open every day from 11 am to 9 pm except Sundays. You can dine in, order delivery, and even use their catering service.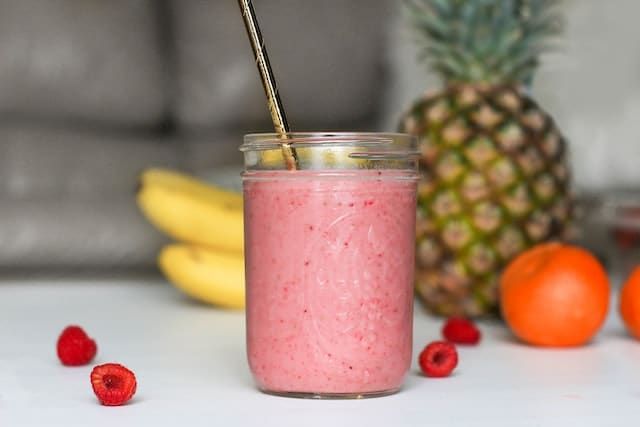 The Vegan Marie
Another great vegan restaurant in Miami is The Vegan Marie. It's a very popular spot for those who are interested in wellness and healthy natural food. At Vegan Marie, you can get everything from delicious vegan cookies to healthy, energizing smoothies. And everything is in a very affordable price range. So if you want to get some of this healthy, delicious food, you can do so any day of the week. They open at 10 am and close at 9 pm every day except Sunday when they close at 5 pm.
Holi Vegan Kitchen MiMo
One of the most popular and best-reviewed vegan restaurants in Miami is Holi Vegan Kitchen MiMo. The kind and skilled staff combined with delicious healthy food make for an unforgettable experience. There are some classic dishes like pizzas, pasta, and burgers but made with healthy meat alternatives. They also offer delicious homemade cookies, cakes, and desserts. The exact location is 6411 Biscayne Blvd, Miami, but due to their success, they have also opened up restaurants in two other locations.
In conclusion
These were the top ten vegan restaurants in Miami. And hopefully, we made it a little bit easier for any vegans that find themselves in Miami and are not sure where to go. But even if you are not a vegan, you should give them a chance because this food is not just healthy but also really delicious.