Savouring the Canadian Side: A Culinary Journey through Niagara Falls
Welcome to the majestic wonder that is Niagara Falls, where nature's grandeur and culinary delights merge to create an unforgettable experience. As you embark on your journey, prepare to tantalize your taste buds with an exquisite array of flavors representing Canada's rich culinary heritage. While this place is renowned for its breathtaking waterfalls and awe-inspiring landscapes, it also boasts a thriving food scene that will leave you craving more. From healthy foods to international fusion dishes, this culinary destination offers a delectable tapestry of flavors that reflect the region's diverse cultural influences and bountiful local produce. So, let's walk. The culinary journey through Niagara Falls awaits.
A Feast for the Senses
Regarding culinary experiences, Niagara Falls, Canada, offers a vibrant and thriving food scene that will delight even the most discerning palate. As you venture through this culinary wonderland, you'll discover a true farm-to-table ethos, a commitment to fresh and local ingredients, and a culinary landscape influenced by the region's renowned wineries. One of the defining characteristics of the Niagara culinary scene is the emphasis on farm-to-table dining. With its fertile soil and proximity to local farms, this place is committed to sourcing fresh, seasonal ingredients directly from the producers. Chefs take pride in selecting traditional favorites that highlight the best of what the region has to offer, ensuring that every dish is bursting with flavor and culinary artistry.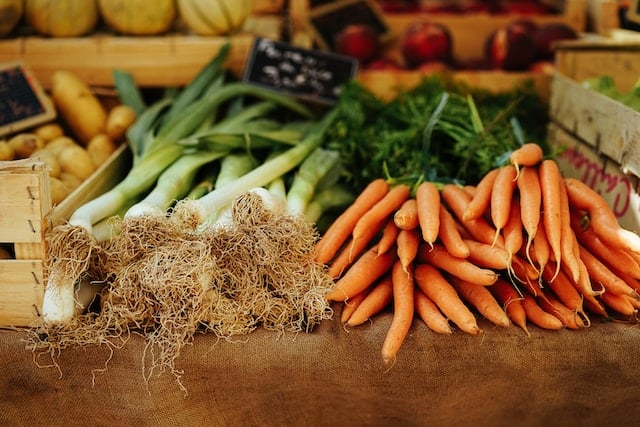 Indulge in Local Delights
When exploring the culinary landscape, it's essential to delve into the iconic dishes that have become synonymous with Canadian cuisine. These mouthwatering delicacies offer a taste of the country's unique flavors and culinary heritage.
Poutine: A Canadian Classic
No culinary exploration of Canada would be complete without indulging in poutine. This iconic dish consists of crispy French fries topped with cheese curds and smothered in rich gravy. Combining textures and flavors creates a satisfying and comforting experience that will make you return for more. Look for local variations adding creative toppings such as pulled pork, bacon, or lobster for a luxurious twist. Is it worth relocating to Niagara Falls? – Absolutely. Reach the city with expert movers and drown your tastebuds in poutine waterfalls.
Butter Tarts: Sweet Delights
Butter tarts are a sweet treat with a special place in Canadian hearts. These delectable pastries feature a flaky crust filled with a gooey, caramel-like filling made of butter, sugar, and eggs. Some variations include the addition of raisins or pecans for an extra touch of flavor and texture. Indulge in a butter tart with hot coffee or tea for a truly Canadian experience.
Tourtière: A Savory Pie
Tourtière is a beloved French-Canadian dish that has become a culinary tradition during the holiday season. This savory meat pie typically features ground pork, beef, or both filling, seasoned with aromatic spices such as cloves, cinnamon, and nutmeg.
Also, be sure to try Nanaimo bars and Canadian bacon.
Where to go
From cozy diners and family-run establishments to upscale restaurants with innovative twists, the culinary journey through Niagara Falls offers unique spots to indulge in these culinary gems that have captured Canadians' hearts and taste buds. No exceptions. Moving experts from Number 1 Movers Canada suggest: "For that 360-diversity range, be sure to give all culinary experiences a go."
AG Inspired Cuisine
Located in the Sterling Inn & Spa, this upscale restaurant focuses on farm-to-table dining, offering a seasonal menu featuring locally sourced ingredients.
Tide and Vine
Known for its fresh seafood and oyster bar, Tide and Vine offers a cozy atmosphere and a menu that celebrates the flavors of the ocean.
The Syndicate Restaurant and Brewery
This gastropub focuses on craft beer and innovative dishes from locally sourced ingredients. Enjoy their creative takes on classic pub fare.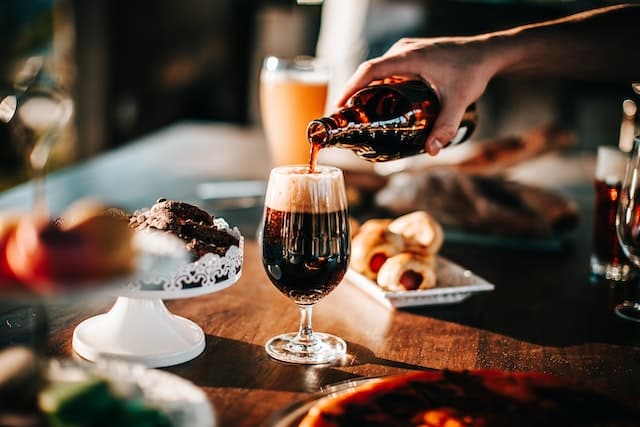 Weinkeller
This restaurant and winery feature German and European-inspired cuisine with their wines. Enjoy hearty dishes such as schnitzel and sausages in a warm and welcoming setting.
Sandstone Grillhouse
Located in the heart of Niagara Falls, Sandstone Grillhouse offers a diverse menu that combines flavors worldwide. Indulge in steak, seafood, and pasta dishes in a stylish setting.
Treadwell Farm-to-Table Cuisine
In Niagara-on-the-Lake, Treadwell focuses on seasonal and locally sourced ingredients, offering a menu highlighting the best of the region's produce and flavors.
The Old Winery Restaurant
Housed in a historic building, The Old Winery Restaurant offers Mediterranean-inspired cuisine focusing on fresh and local ingredients. Enjoy their wood-fired pizzas, pasta dishes, and grilled specialties.
Brasa Brazilian Steakhouse
For a unique dining experience, visit Brasa Brazilian Steakhouse, where you can enjoy an all-you-can-eat Brazilian barbecue feast. Indulge in a variety of grilled meats served tableside.
Paris Crepes Cafe
This charming café specializes in authentic French crepes. Whether you prefer sweet or savory, Paris Crepes Cafe offers a delightful selection of crepes made to order.
Queen Charlotte Tea Room
Step into a traditional British tea room experience at Queen Charlotte Tea Room. Enjoy a variety of teas, scones, finger sandwiches, and desserts in an elegant setting.
Niagara's Liquid Gold
Regarding wine, Niagara Falls, Canada, is a destination you shouldn't miss. The region is internationally acclaimed for its wineries and vineyards, producing exceptional wines that have garnered worldwide recognition and accolades. Thus, you shouldn't miss pairing food and wine. Prepare to immerse yourself in the world of Niagara's liquid gold as you embark on a wine-tasting adventure like no other.
Ice Wine: A Canadian Specialty
This place is renowned for producing ice wine, a unique and highly prized sweet wine made from grapes that have frozen on the vine. Visit wineries such as Inniskillin or Pillitteri Estates to experience the magic of ice wine and indulge in its heavenly flavors.
Riesling: Crisp and Elegant
Niagara's cool climate and mineral-rich soils create the perfect conditions for producing exceptional Riesling wines. Wineries such as Thirty Bench Wine Makers or Cave Spring Cellars are renowned for their Riesling offerings, allowing you to explore the depth and diversity of this classic varietal.
Red Wines: Bold and Complex
Niagara Falls is not just about white wines – the region also produces outstanding red wines. The red wines display depth, complexity, and elegance, from rich Cabernet Sauvignons to velvety Pinot Noirs. Wineries like Stratus Vineyards or Trius Winery are excellent choices for red wine enthusiasts, offering a range of varietals that highlight the region's terroir and winemaking expertise.
Final words on the culinary journey through Niagara Falls
To ensure the perfect culinary journey through Niagara Falls – remember to check the operating hours and make reservations if required, as some of these restaurants may have limited availability or high demand during peak tourist seasons. These establishments showcase this place's diverse culinary offerings, allowing visitors to indulge in a wide range of flavors and experiences.