25 Desserts For A BBQ that are the perfect ending to any summer barbecue. Whether you love fruit or chocolate, jello or pudding, cupcakes or pie…there's guaranteed to be something in here that you're going to love!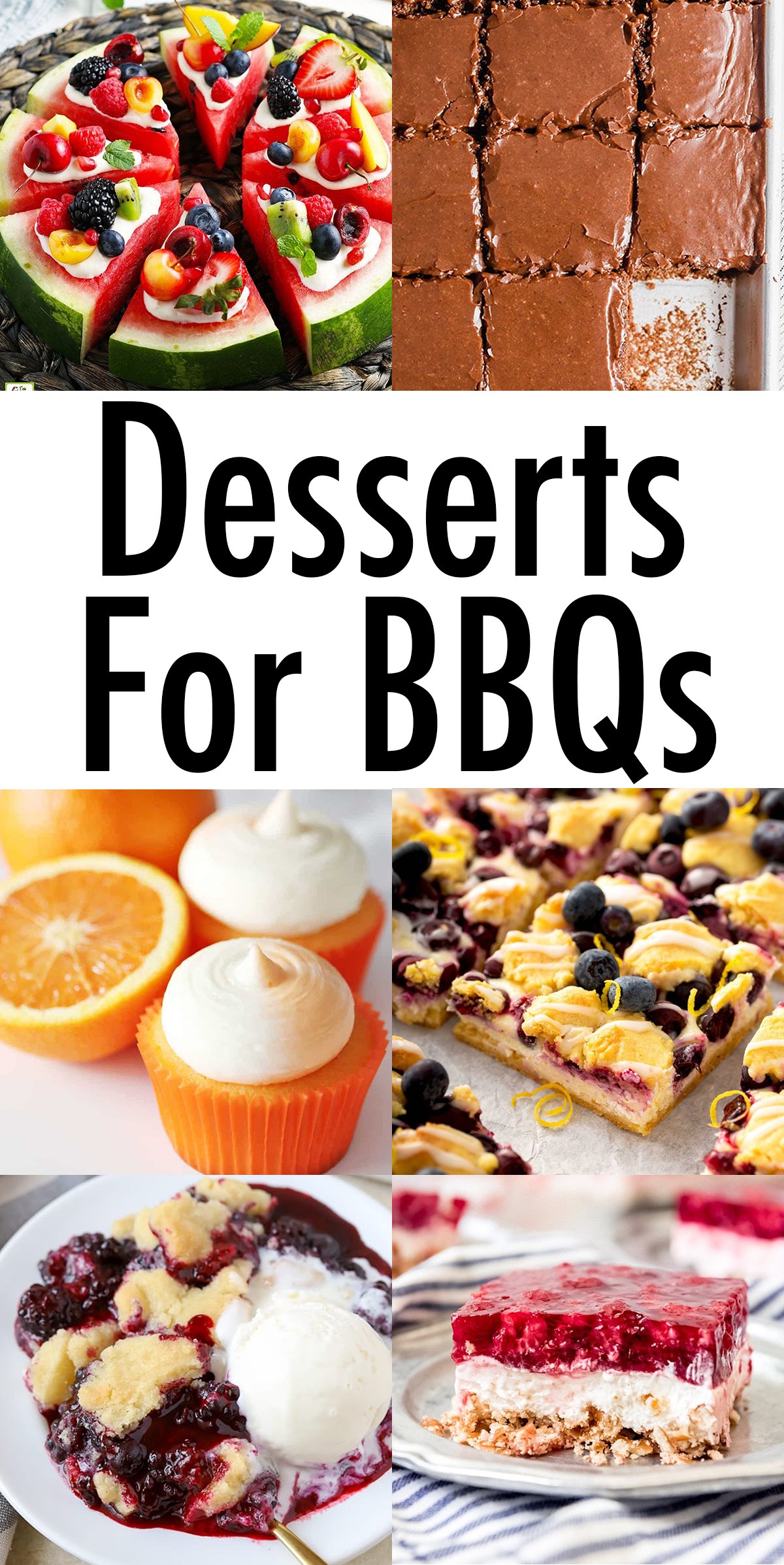 Wondering what's a good dessert to take to a BBQ?  We've got twenty-five delicious ideas for you!
Everything from no-bake pies, cobbler, and fun twists on banana pudding, all the way to chocolate desserts. There's something here to satisfy literally everyone's sweet tooth at your backyard bbq this summer!
#1 Watermelon Pizza
This watermelon pizza is undoubtedly the simplest show-stopping recipe you can bring to a BBQ. You can easily adapt the recipe to utilize whatever fruit you have available.
#2 S'mores Brownies
These bars are better than s'mores! They have a chewy blondie layer that tastes like a buttery, honey kissed graham cracker, a thick layer of creamy dark chocolate, and toasted marshmallow meringue.
#3 Walking Banana Pudding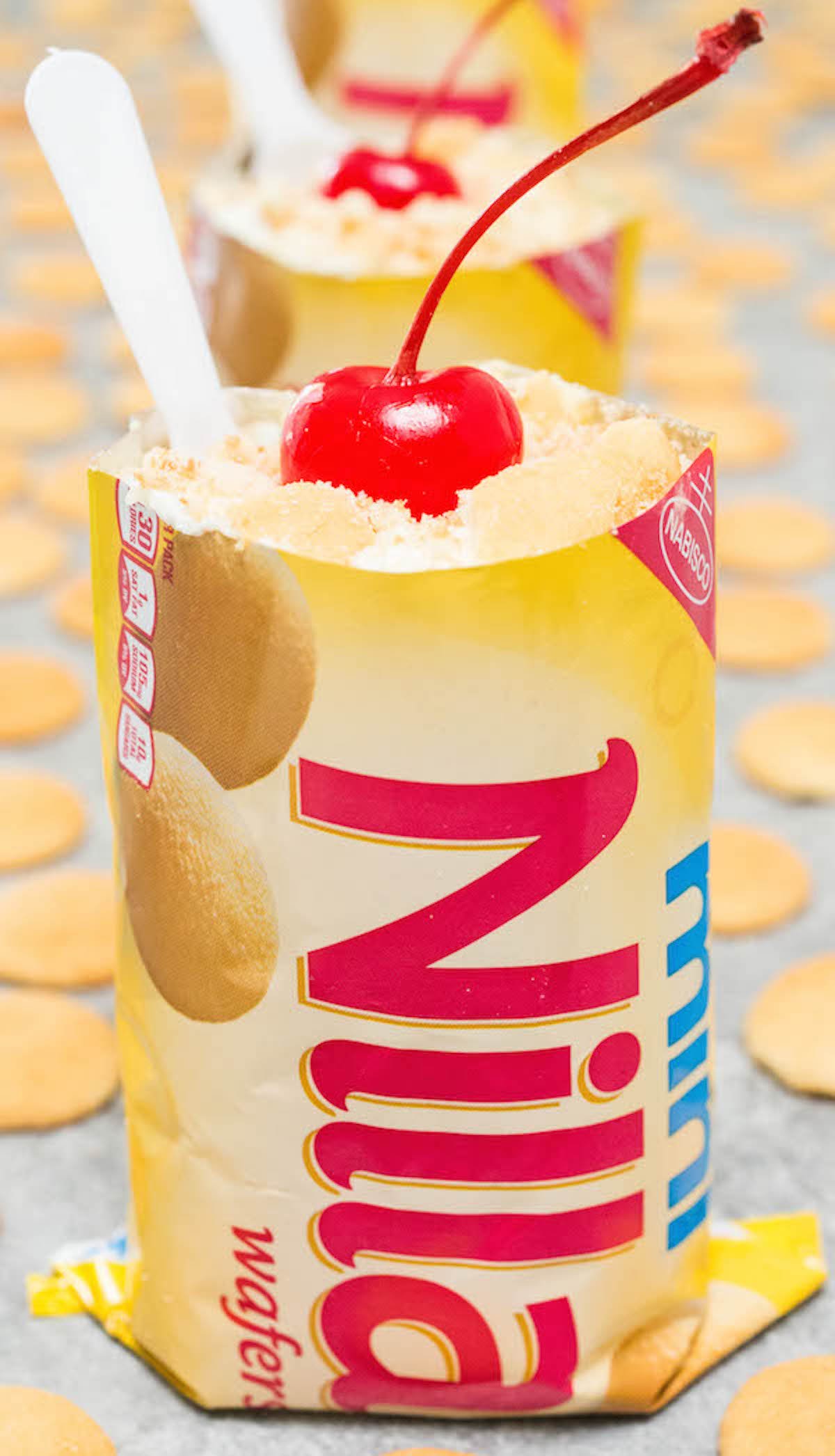 What's better than banana pudding? Individual servings of it in mini Nilla wafers bags! Both kids and adults love this easy-to-make version of the classic dessert.
#4 Strawberry Cake Roll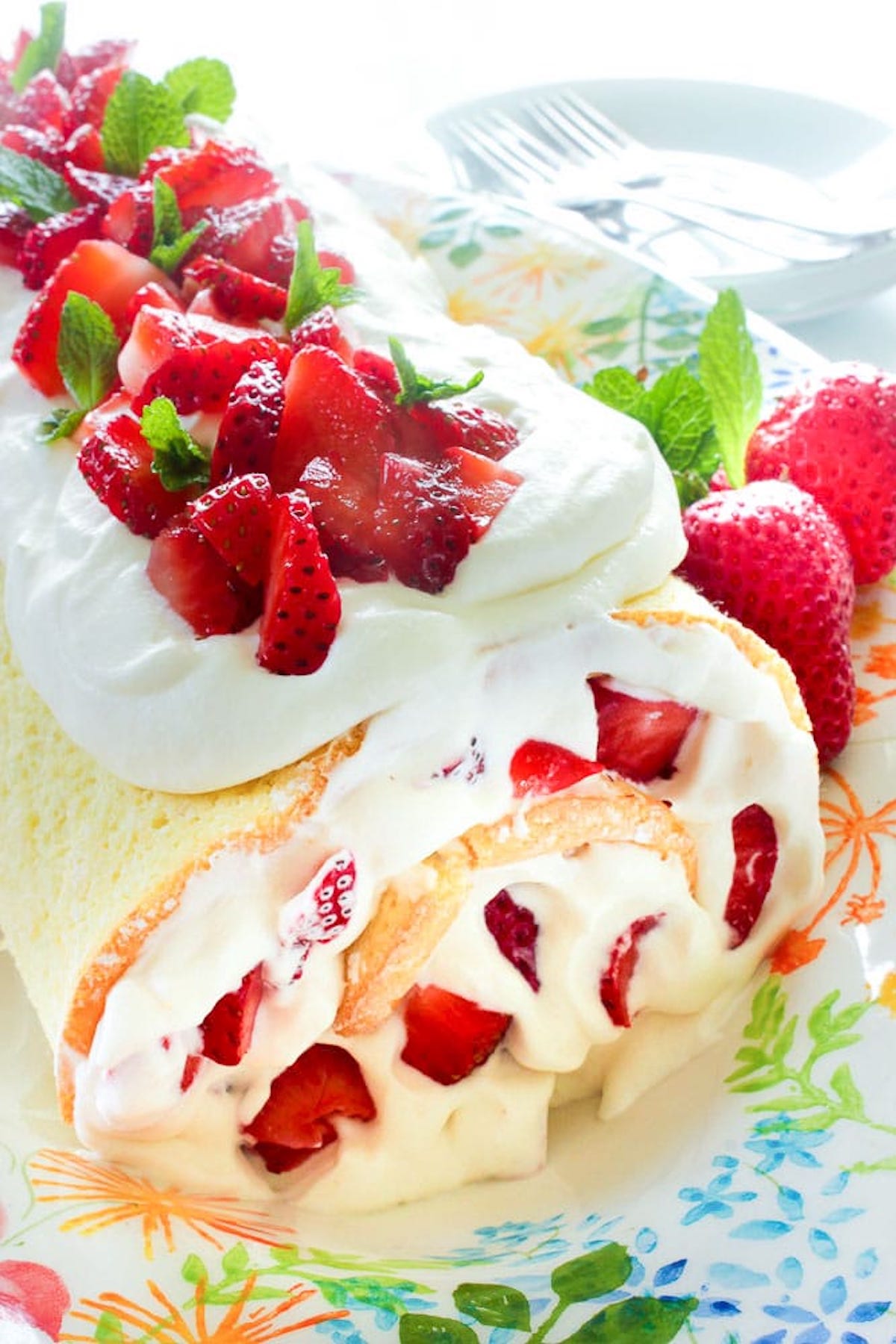 This cake roll looks fancy, but is incredibly simple to make! It's packed with fresh strawberries and whipped cream. It is a great way to feed a crowd at a BBQ dessert.
#5 Cookies & Cream Dessert Pizza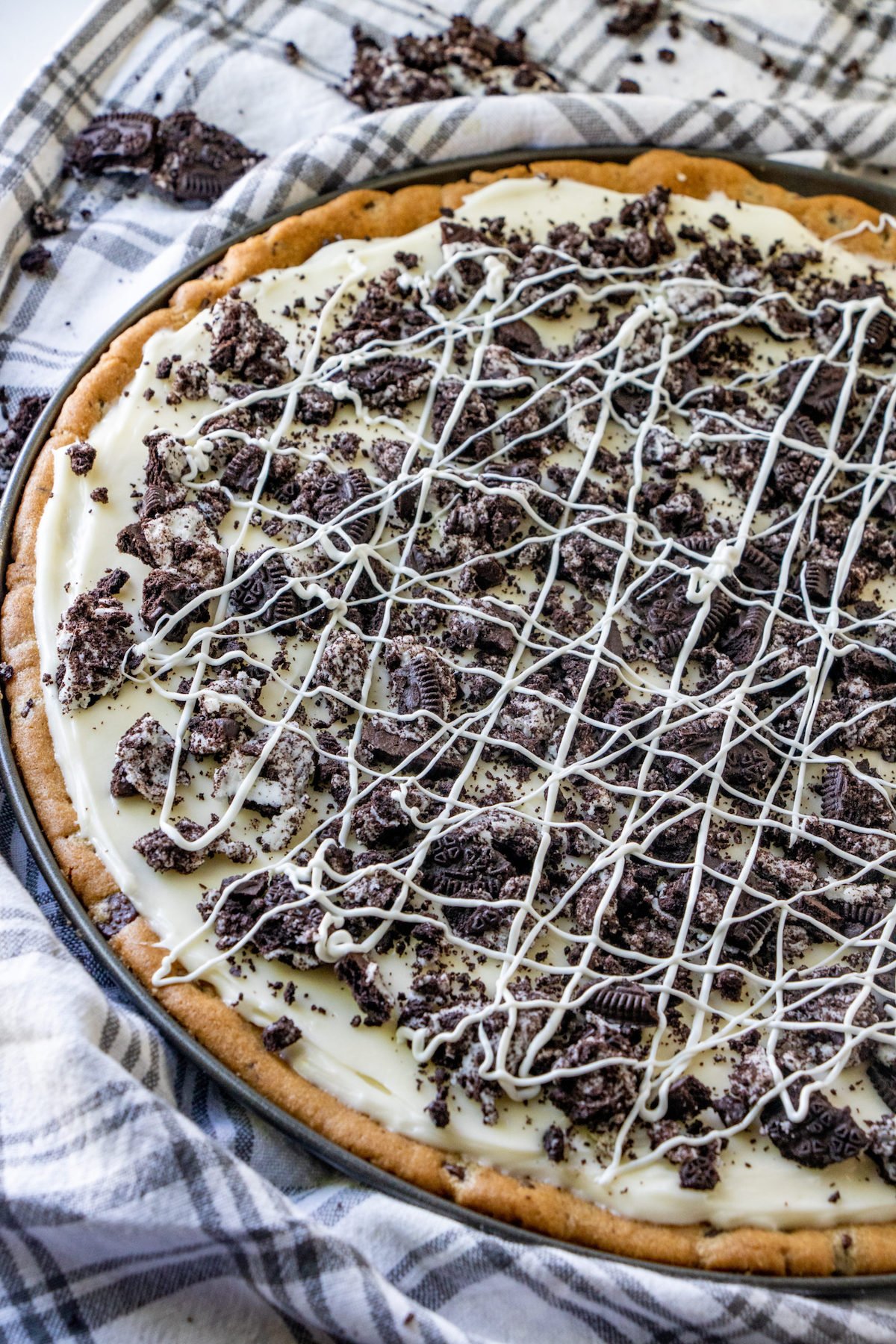 If you bring this cookies & cream dessert pizza, I guarantee you're going to be the talk of the BBQ! It has a chocolate chip cookie "crust", cream cheese "sauce", and crushed Oreos and drizzled white chocolate for toppings.
#6 Blackberry Cobbler
Cobbler is a summer dessert staple for a reason – it utilizes seasonal fruit flavor, is easy to make, and incredibly delicious! It's hard to imagine having a summer BBQ without one, and this classic version really hits the spot.
#7 Grilled Dessert Nachos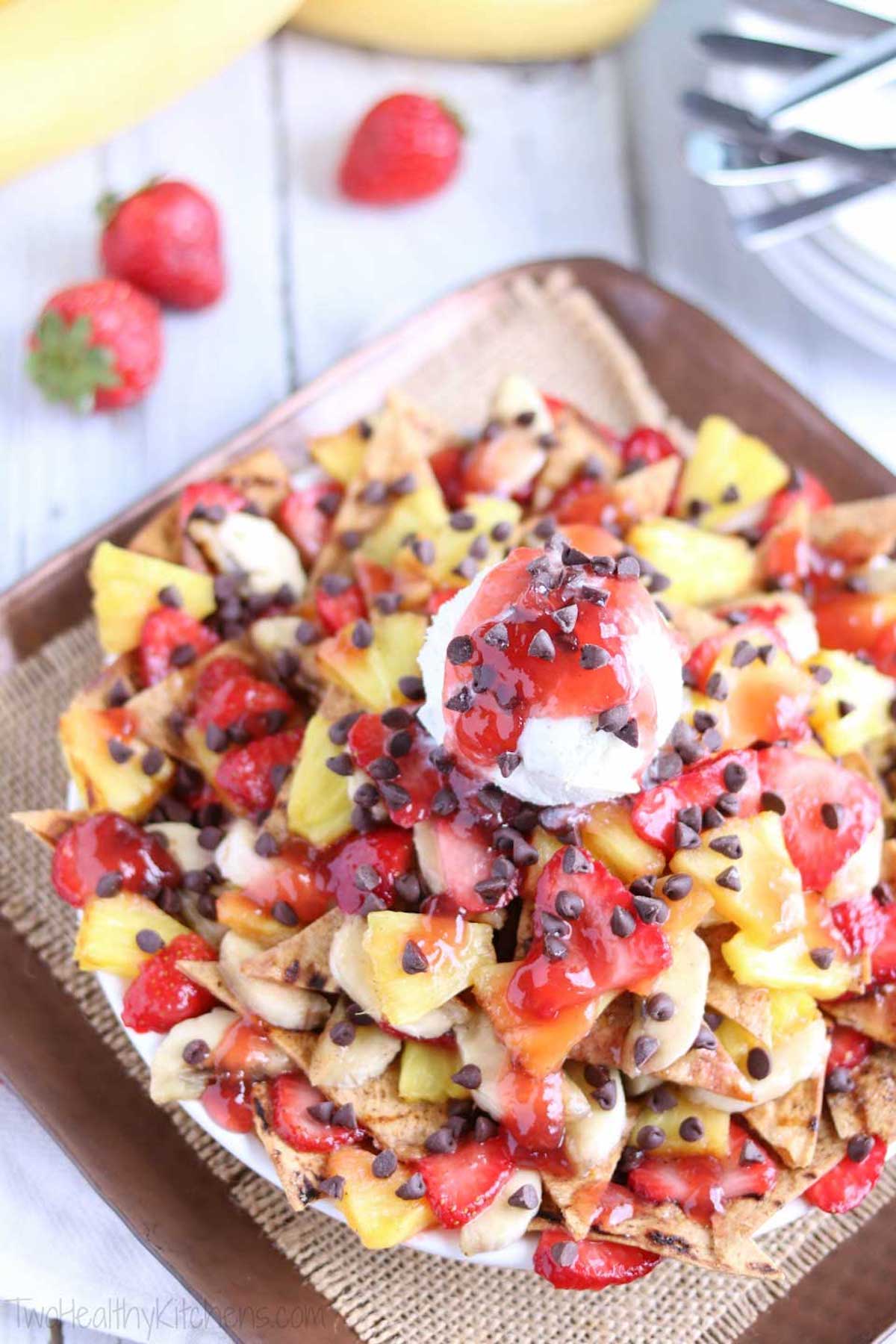 These dessert nachos capture all the delicious flavors of a banana split. The sweet chips are addictive! Don't forget to put a scoop of vanilla ice cream on top!
#8 Pistachio Pie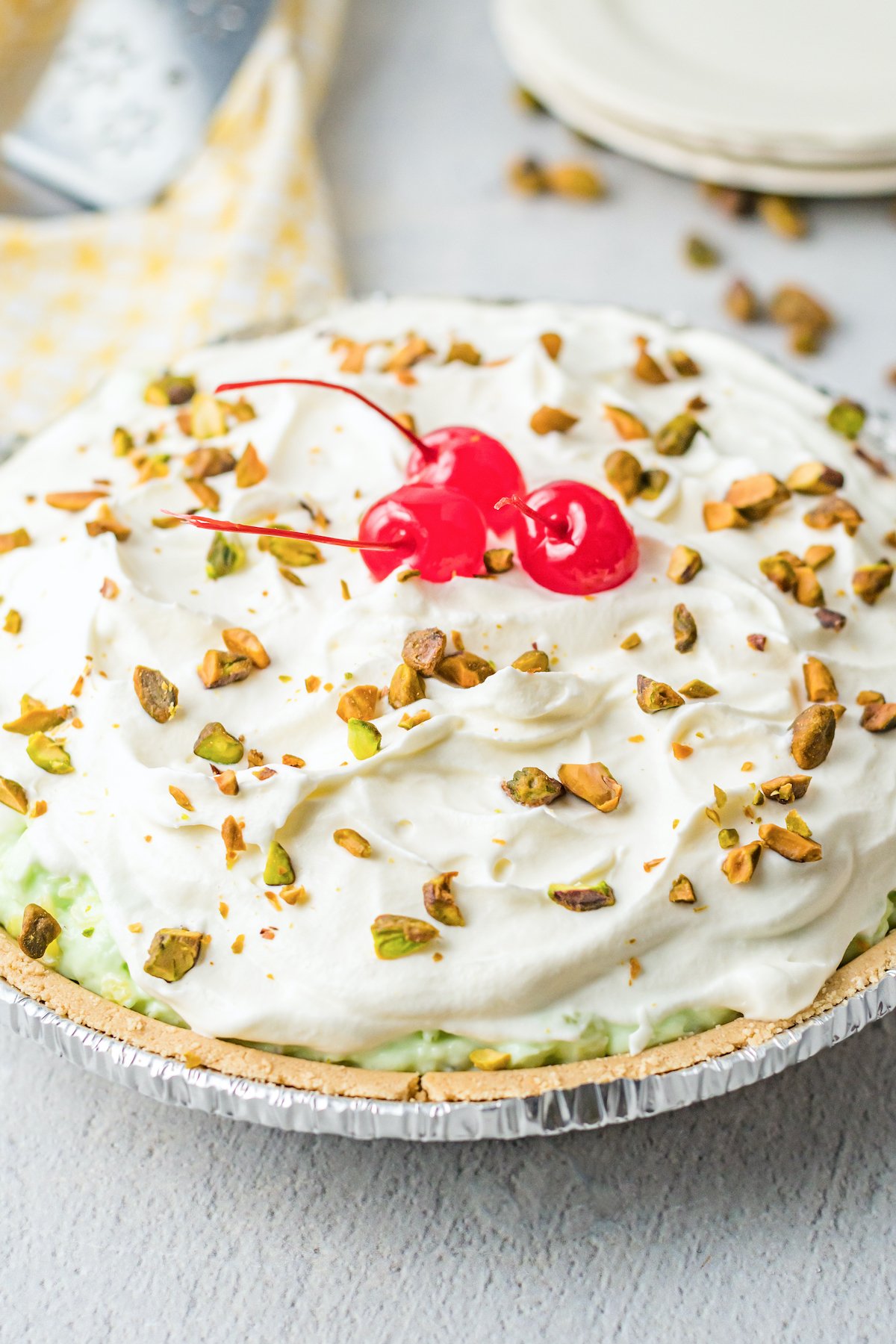 This light and creamy pistachio pie is perfect for warm weather! It's similar to a watergate salad and an ideal dessert to make in the summer because there is no baking required.
#9 Dark Chocolate Watermelon
This has to be one of the easiest desserts you could make for a barbecue – fresh cut watermelon slices dipped in dark chocolate. Simple, yet so tasty! Sprinkle some sea salt, crushed nuts, and coconut flakes on the outside for extra flavor.
#10 Lemon Crumb Bars
These bars are bursting with summer fruit flavor! They have a tender, buttery streusel crust with a creamy lemon cheesecake filling that's studded with juicy blueberries.
#11 S'mores Board
Let everyone choose how to make their own s'mores with this giant dessert board. It features different types of cookies, chocolates, marshmallows and sauces so the possibilities are endless!
#12 Bisquick Peach Cobbler
Peach cobbler is a staple summer dessert and this recipe uses Bisquick to make it quick and easy. We highly recommend serving it with a scoop of vanilla ice cream.
#13 Key Lime Pie Bars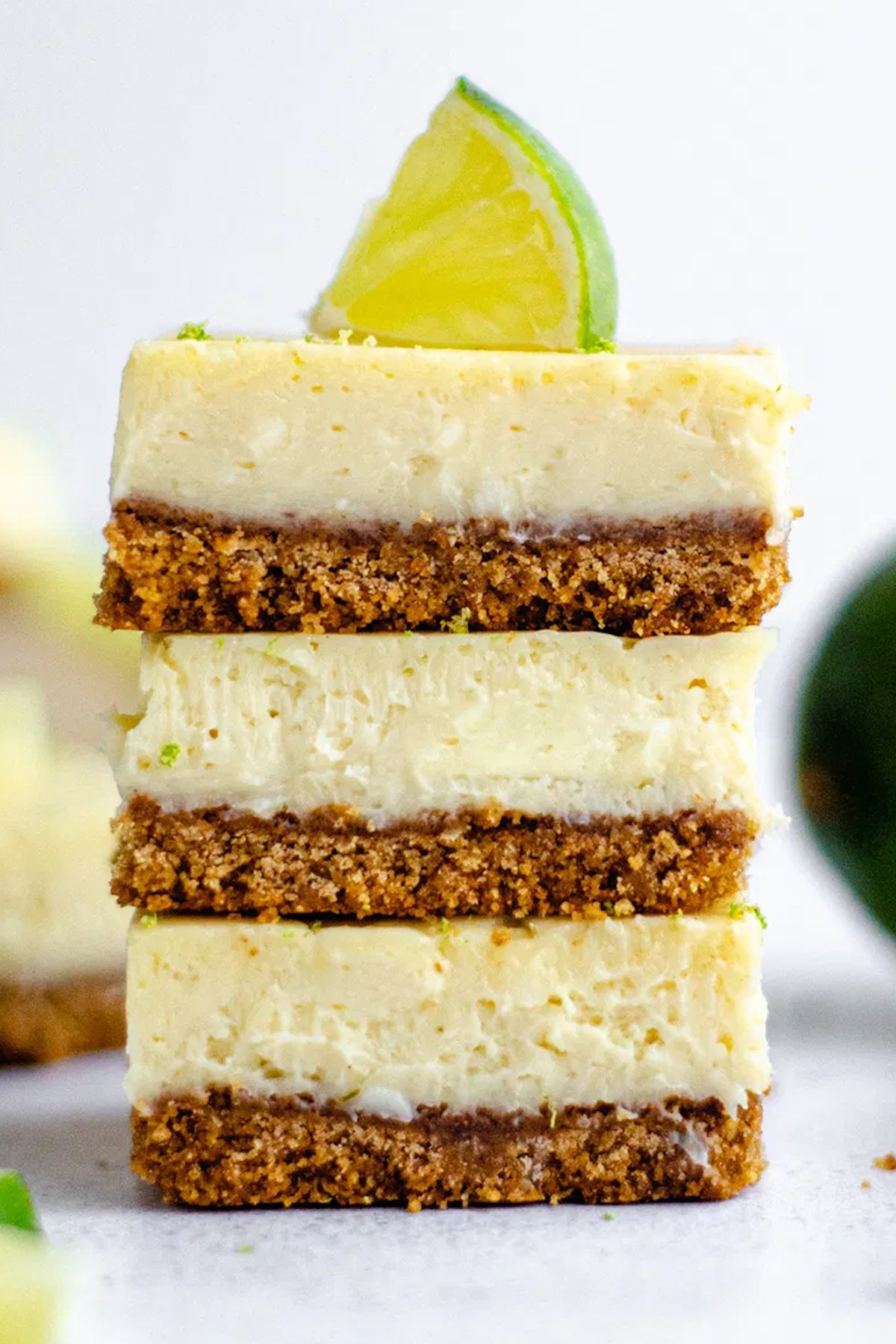 These bars feature a creamy and tart Key lime pie filling that sits on top of a buttery graham cracker crust. They're so much easier to make than a whole pie!
#14 Texas Sheet Cake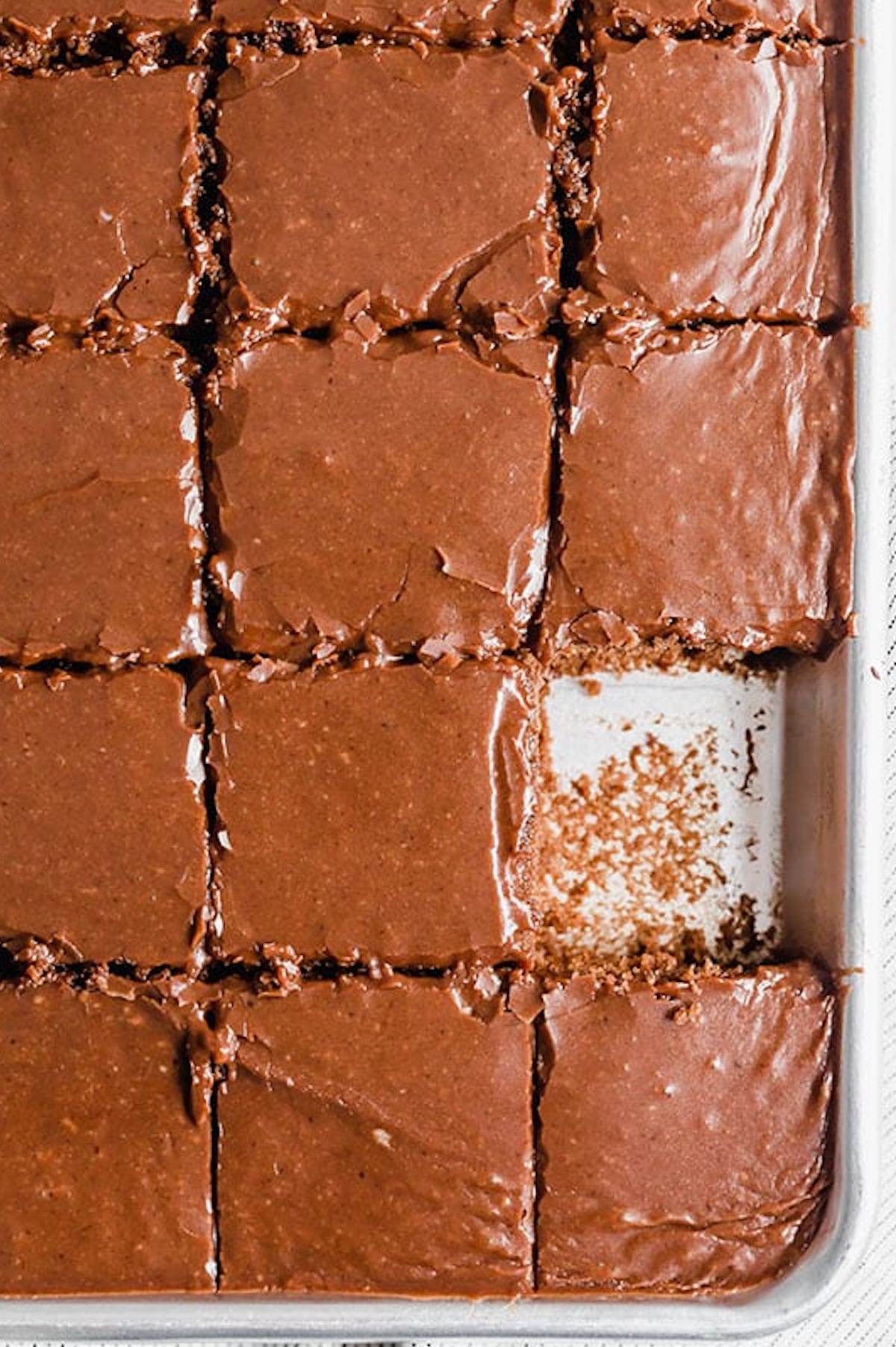 Sheet cakes are always a good idea when serving dessert at a large gathering and this Texas version is the best around! It's fluffy, moist, and the frosting is super chocolatey with a smooth and luscious texture.
#15 Strawberry Cream Pie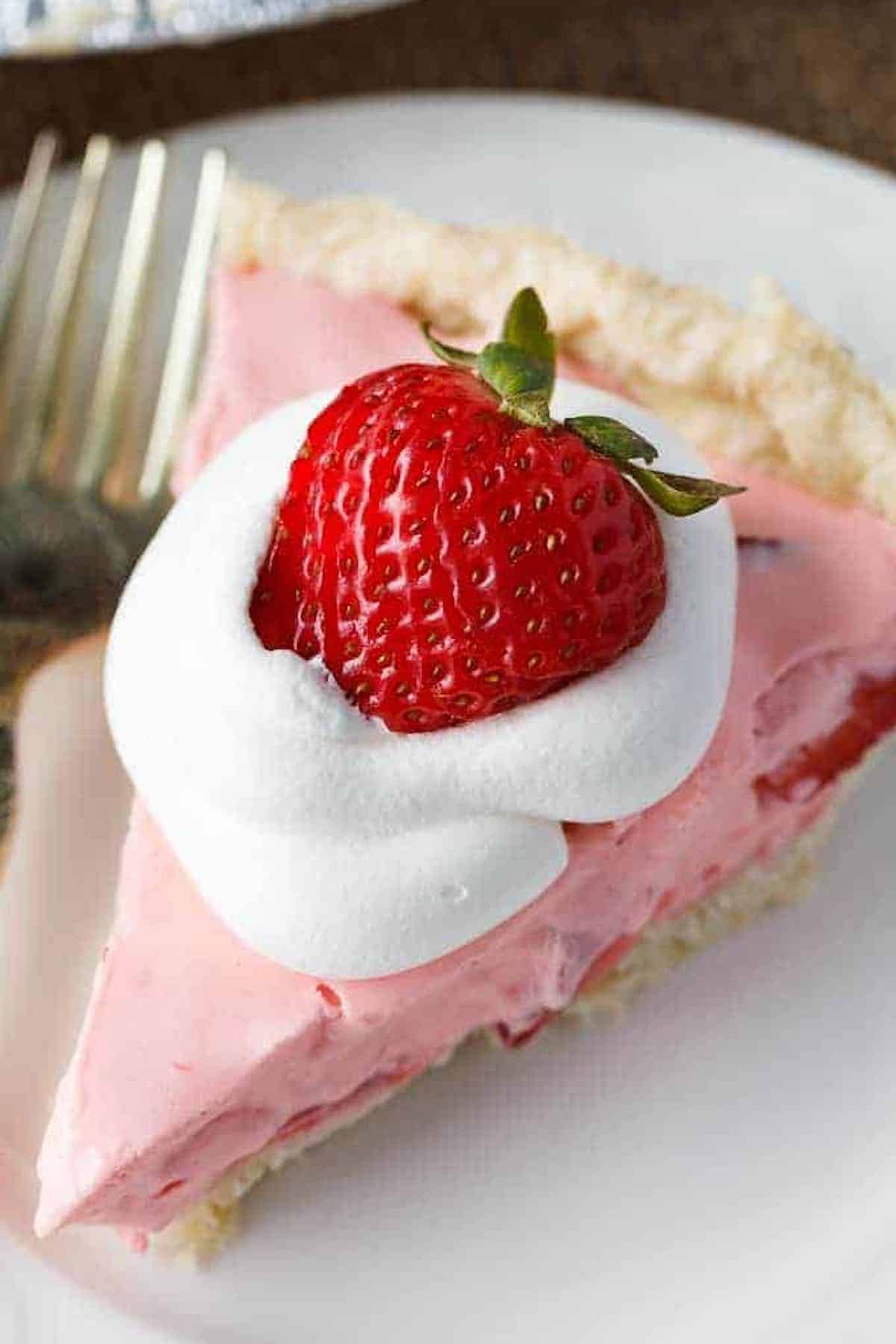 Strawberry lovers will go nuts over this easy pie recipe. It's light, creamy, and sweet – like pure heaven in your mouth! And it's a no-bake recipe, so you don't even have to turn the oven on.
#16 Red White and Blue Angel Food Cake Jars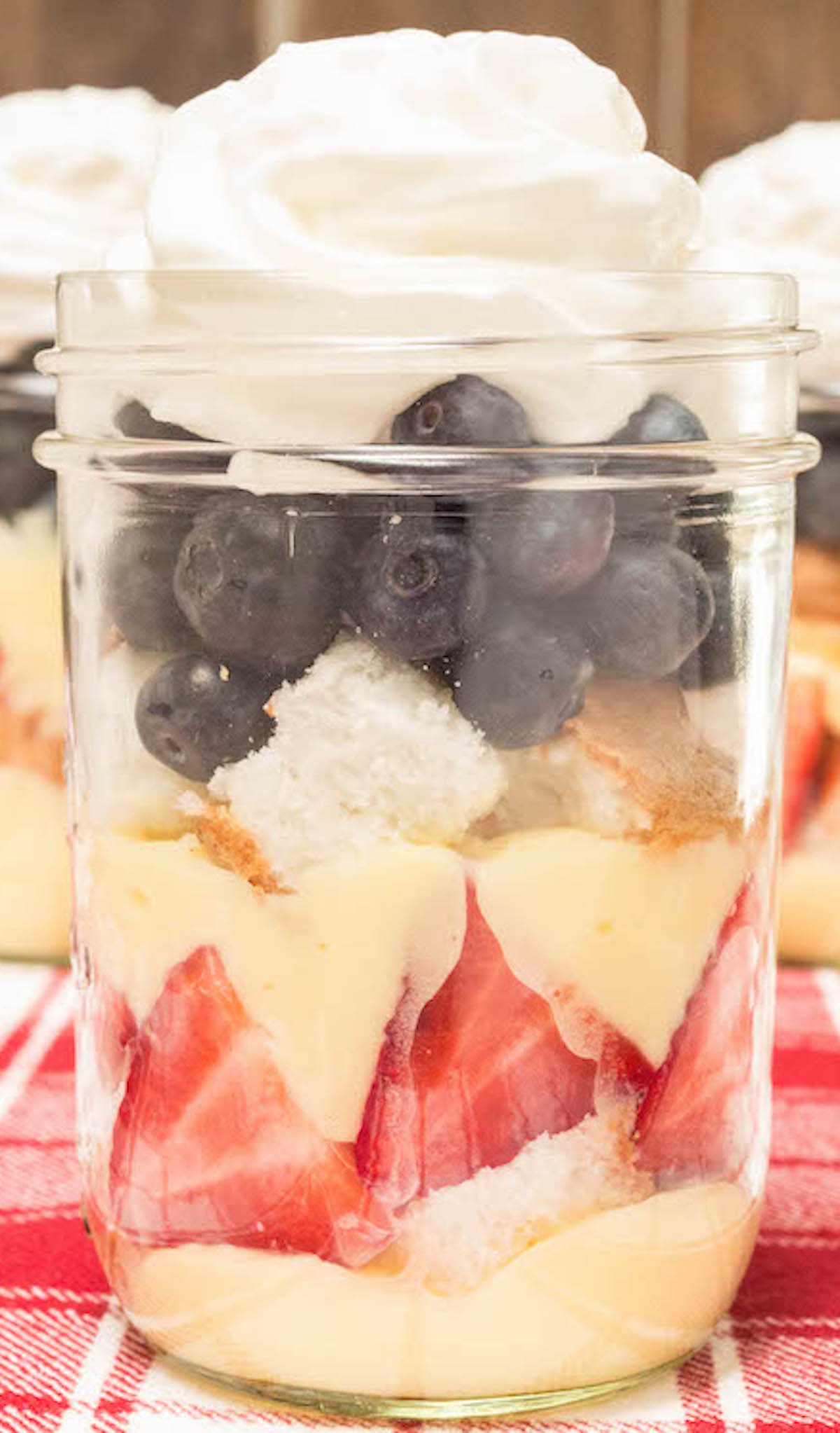 If you're looking for a patriotic dessert, consider these berry-filled red, white, and blue angel food cake trifles. They're served in mason jars for maximum Americana points.
#17 Drumstick Dessert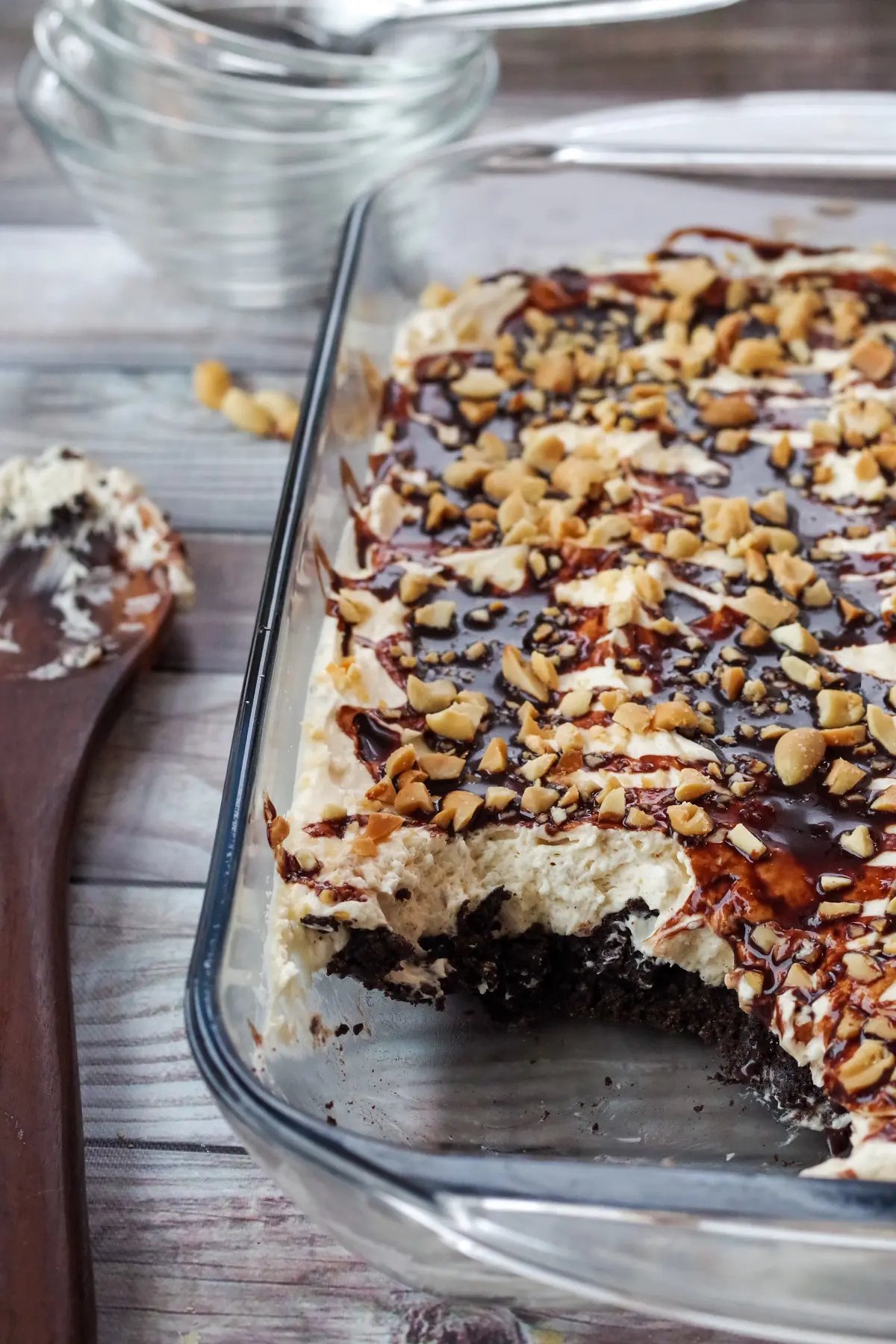 This fun, no-bake dessert has all the flavors of the classic Drumstick ice cream cone. It's great for whipping up last minute and taking along to a potluck, BBQ or any other summer gathering!
#18 Strawberry Pop-Tart Pie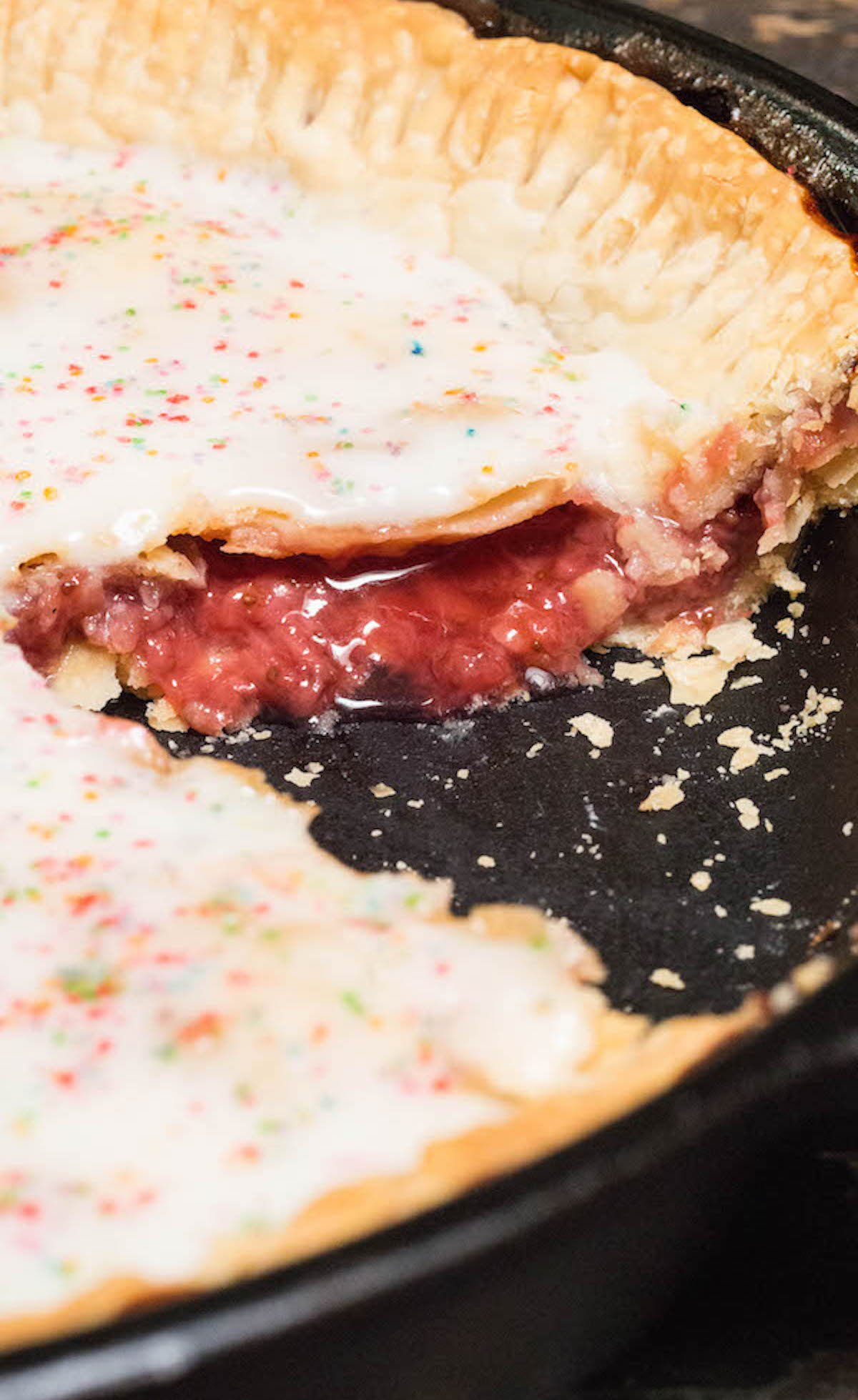 #19 Pina Colada Lush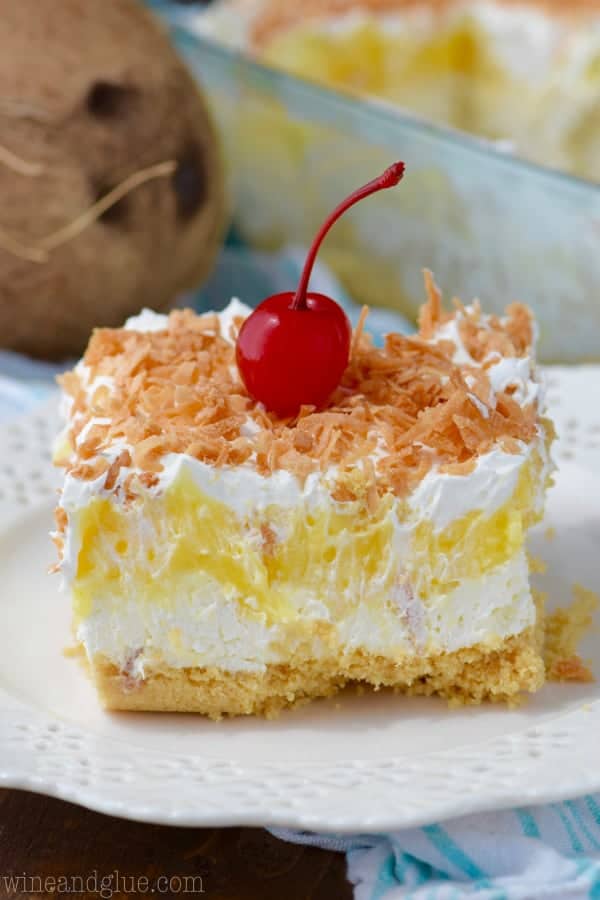 "Lush" has been classic American fare since the heydays of ice box desserts. This pina colada variation is perfect for warm weather with its refreshing pineapple and cool whip layers. The crust made of Golden Oreos is a nice touch.
#20 Smoked Bacon Wrapped Oreos
This recipe may sound crazy at first, but everyone who has tried these is a convert. The combination of flavor notes is a winner – sweet, savory, and smokey.
#21 Orange Creamsicle Cupcakes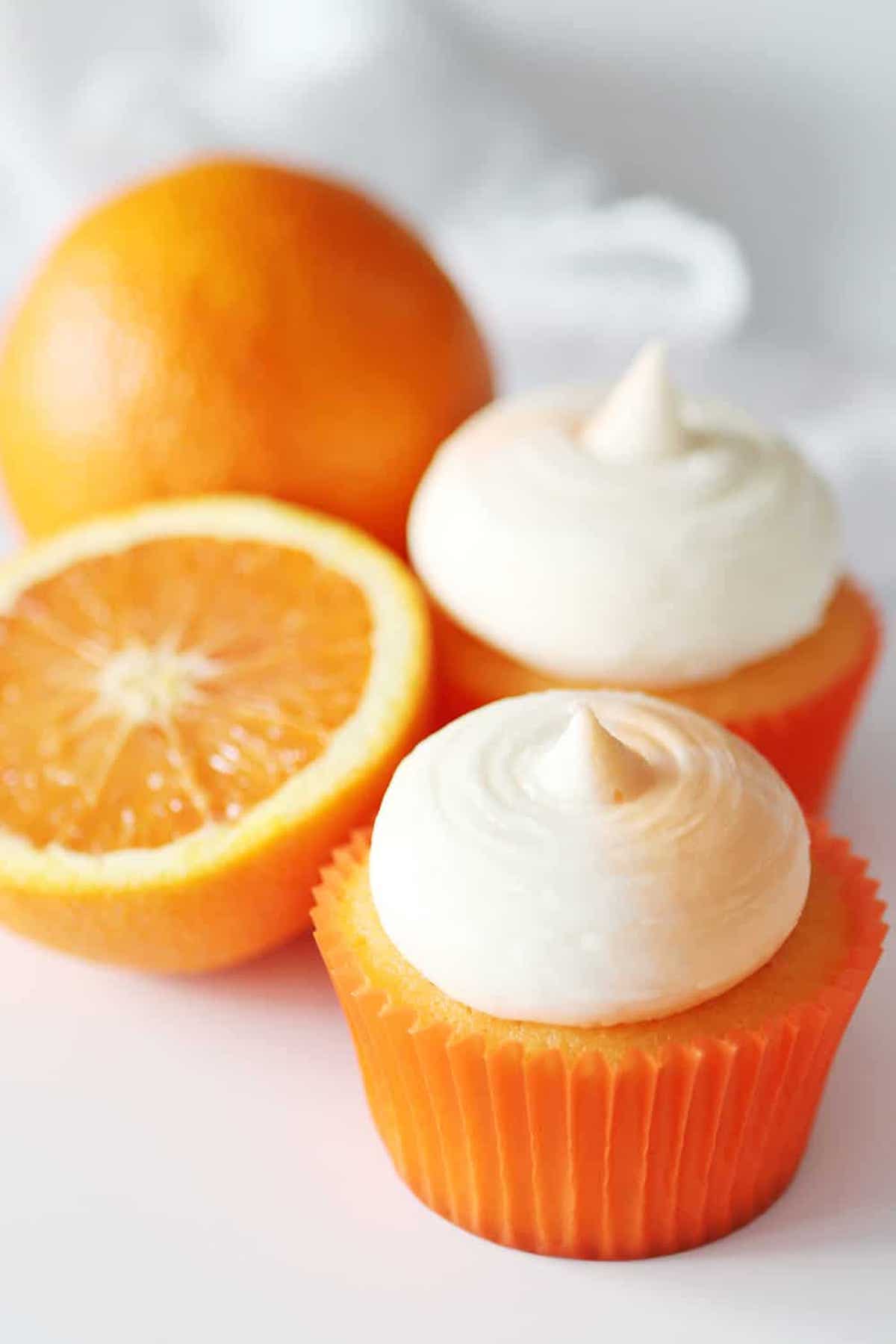 These light & refreshing orange creamsicle cupcakes are very moist. They're flavored with orange juice and orange extract, then topped with an orange creamsicle buttercream frosting.
#22 Banana Pudding Pie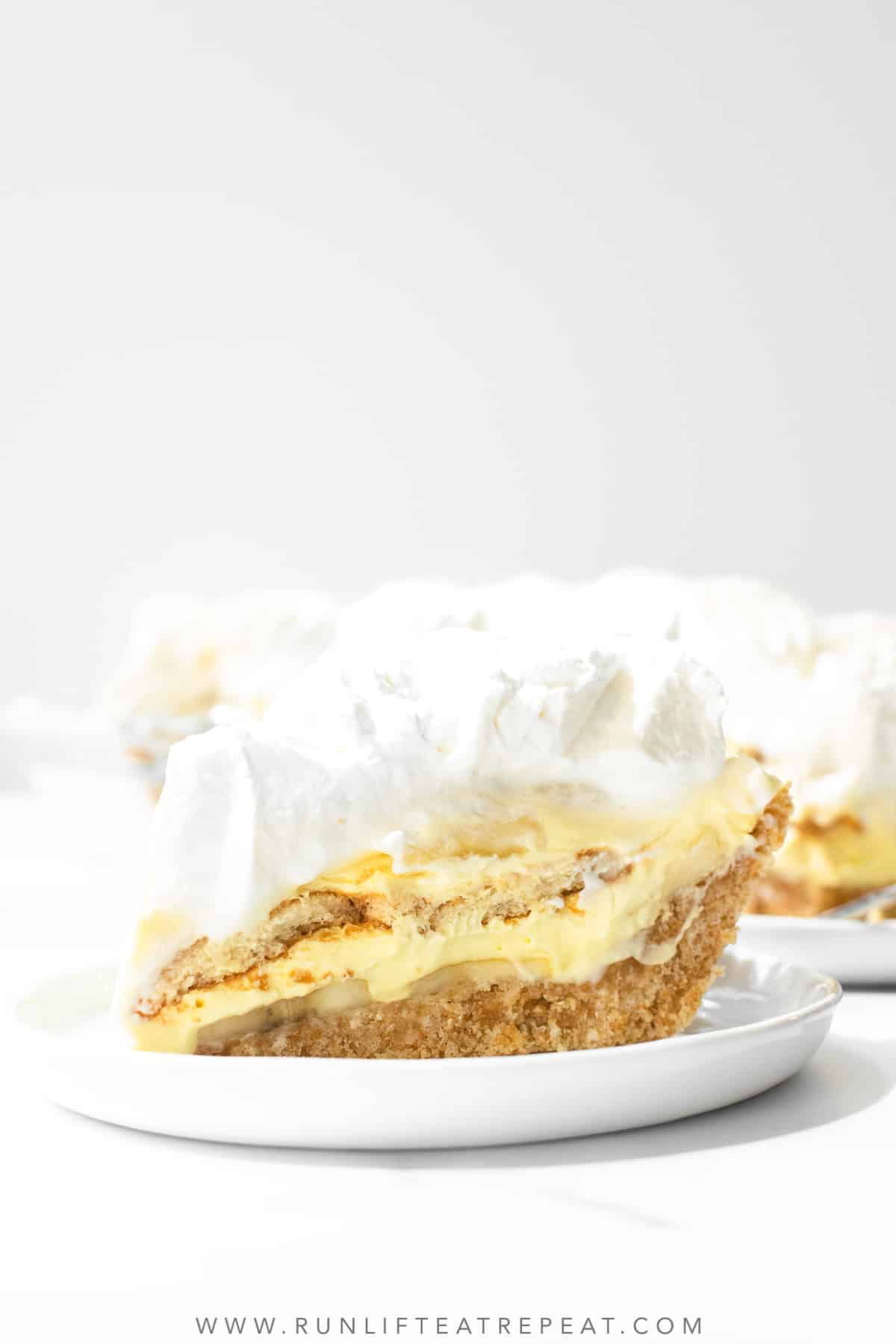 This pie combines a crunchy cookie crust, soft and sweet vanilla pudding, thick slices of bananas, layers of Nilla Wafers, and a mountain of homemade whipped cream. You really can't get a recipe that's more perfect for summer barbecues than this!
#23 Strawberry Tiramisu
This summer twist on tiramisu has layers of fresh & juicy strawberries, rich delicious cream filling, and orange liqueur infused ladyfinger cookies. Perfect for the adults at the bbq to enjoy.
#24 Raspberry Pretzel Salad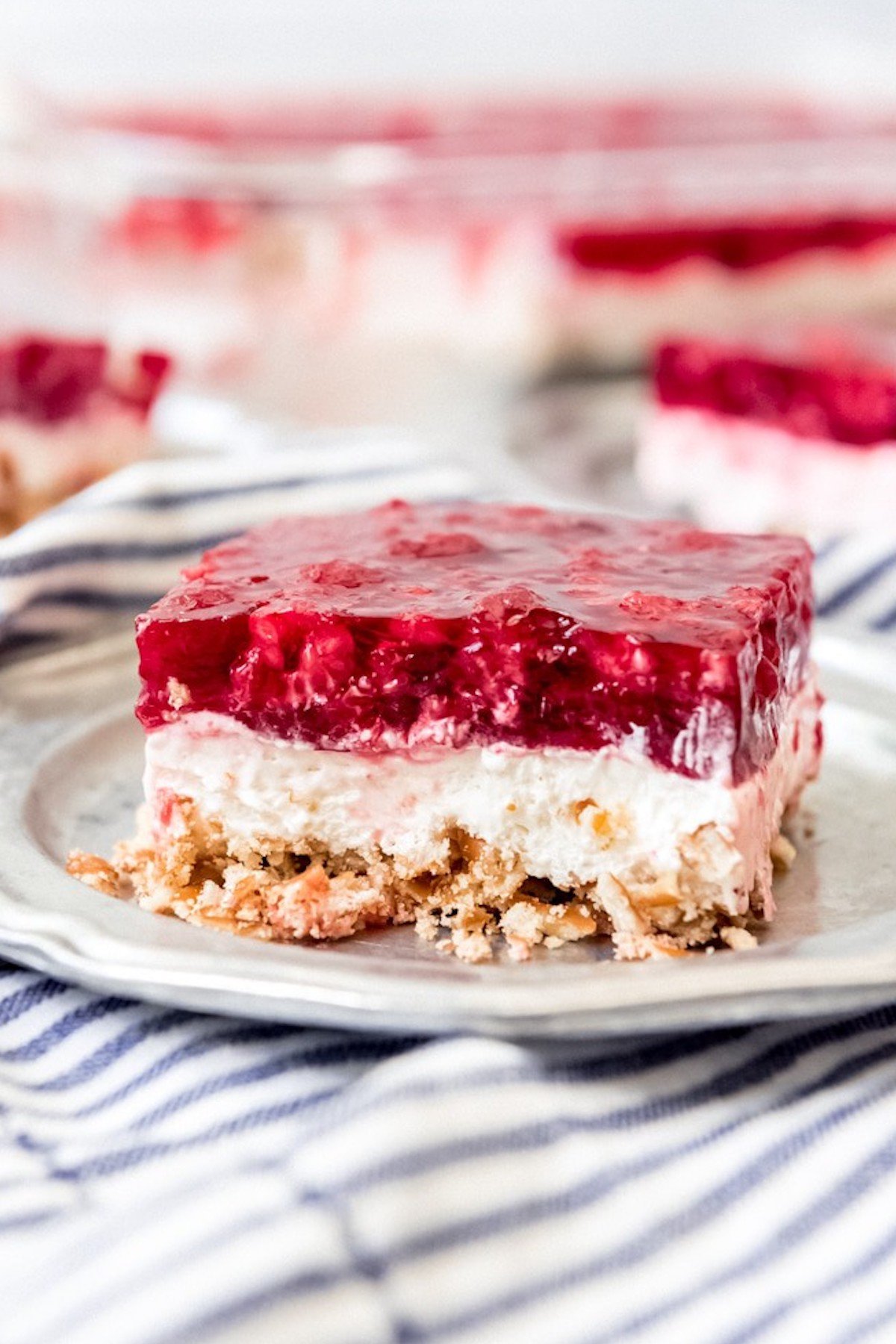 Jello salad has always been a beloved barbecue dessert. It's salty-sweet combo of crunchy pretzel crust, creamy cool whip cream cheese filling, and sweet-tart raspberry jello top really hits the spot!
#25  Lemon Blueberry Parfaits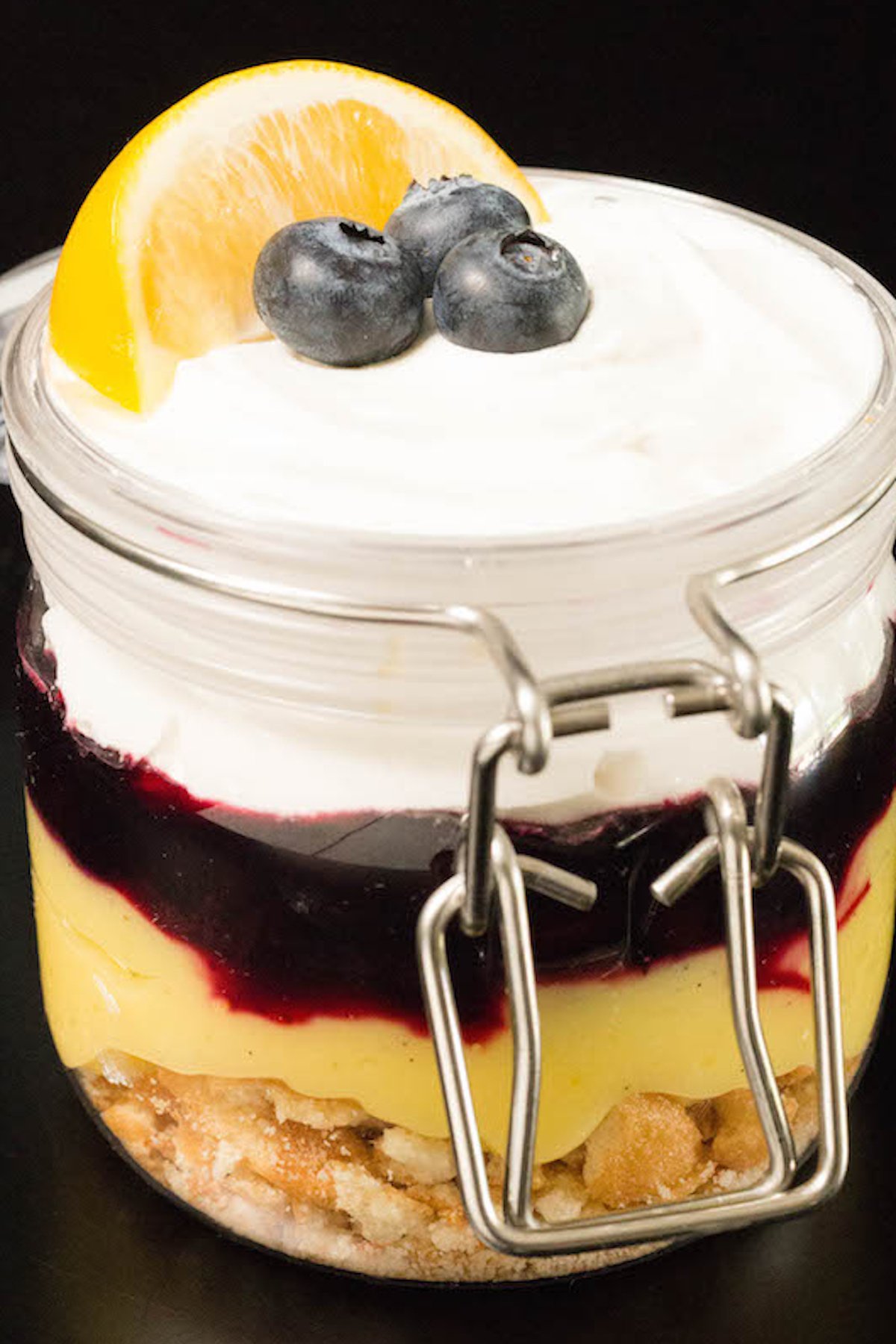 This easy lemon dessert layers Nilla wafers, Meyer lemon curd, blueberry compote, and Cool Whip to make a delicious parfait. The jars make serving it up at a bbq super easy.
Are you interested in writing Food Guest Post to our food website? We welcome contributions from writers, bloggers, and cooking fans! Click here to Write for us.