Top 10 Restaurants in York Region, Ontario
Welcome to the diverse and delicious world of restaurants in York Region, Ontario! Situated just north of Toronto, this region is more than just a suburban getaway. It's a hub for food enthusiasts eager to explore a variety of culinary landscapes. York Region offers something to tickle every taste bud, from sizzling steaks and fresh seafood to authentic Italian and inventive fusion dishes. The plethora of food options promises an endless array of palate-pleasing adventures. This blog post will guide you through the top ten restaurants that showcase the very best of what York Region's culinary scene has to offer. So, ready your appetites and set your GPS; a memorable dining experience awaits!
1. Chop Steakhouse & Bar – Vaughan
Chop Steakhouse & Bar is a blend of modern design and comfortable sophistication. Their menu is a variety of signature dishes that meat lovers rave about, especially their hand-selected steaks. Numerous customer reviews praise their attentive service and consistently tasty dishes, solidifying its reputation in the York Region dining scene. A unique selling point is their in-house aging process for steaks, ensuring each bite is flavorful and succulent. Truly, Chop Steakhouse stands out as a top choice for those seeking the best in steakhouse dining.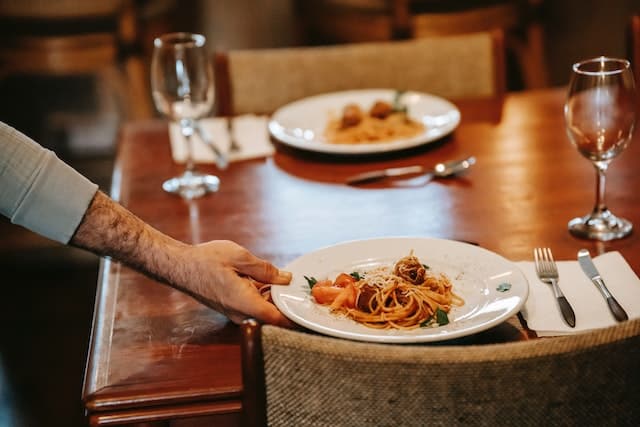 2. Il Postino
Il Postino, deeply rooted in Italian traditions, effortlessly brings the essence of Mediterranean dining to Ontario. Its unique character comes from its classic recipes and innovative twists on beloved dishes, setting it apart from the usual Italian eateries. A visit here is incomplete without tasting their skillfully crafted pasta, perfectly paired with handpicked Italian wines. For anyone craving a genuine experience, Il Postino proves to be a culinary treasure in the region.
3. LOCALE – King City
Located in scenic King City, this restaurant offers a refined dining atmosphere that perfectly complements its sophisticated menu. There's a reason why it's in the top 10 restaurants in York Region, Ontario. With attention to detail at every turn, from elegant table settings to impeccable service, it sets a high standard in the region's culinary landscape. The menu features a well-curated selection of exceptionally delicious and visually stunning dishes. For first-time visitors, trying out the chef's recommended five-course tasting menu is a great way to experience what they offer.
4. El Bocho
El Bocho is a vibrant celebration of Latin gastronomy, drawing inspiration from Mexican, Latin, and Spanish cuisine. The fish tacos, with their fresh ingredients and tangy sauces, are a crowd favorite, while the rich and crispy chimichanga showcases the essence of authentic cuisine. However, one shouldn't leave without indulging in freshly made guacamole, perfectly complemented by their diverse drink offerings. Above all, the generous portions ensure that every guest leaves satisfied and eagerly anticipating their next visit.
5. Sarpa Restaurant
Sarpa Restaurant combines traditional ingredients with contemporary culinary techniques. This innovative approach has established this place as a region's unique dining spot, offering an exceptional fusion experience. Dishes like the herb-crusted lamb or the citrus-infused seafood pasta represent the commitment to innovative flavors. Whether you're a resident or a newcomer, this blend of the old and the new provides a unique and enjoyable dining experience, making it a must-visit venue in the area.
6. Fishbone Kitchen + Bar – Aurora
In Aurora's bustling food scene, Fishbone Kitchen + Bar stands out as a beacon for seafood enthusiasts. The restaurant brings an oceanic allure, taking inspiration from global coastal cuisines. Beyond its seafood specialties, it prides itself on being vegan-friendly, with vegetarian and gluten-free options readily available. The servers here aren't just waitstaff; they're culinary guides, well-versed in every facet of the menu. Signature seafood dishes like the grilled octopus or the scallop ceviche are must-tries, best paired with their curated list of coastal wines. For seafood enthusiasts and eco-conscious diners, Fishbone is the place to be.
7. Tigo Trattoria
Tigo Trattoria brings to life the essence of Italian homestyle cooking. With 20 years of culinary expertise, this trattoria remains true to time-honored recipes, each dish echoing the warmth of Italian family dinners. This incredible dining place is situated in the Vaughan neighborhood, which Professional Movers Canada notes as one of the best neighborhoods for families. One of the reasons is Tigo Trattoria's versatility and quality, which everyone adores. Among the standout items, the "Calamari fritti o alla griglia" and "Polpettine Di Casa" receive consistent accolades from diners. The setting reflects a rustic charm, enveloping visitors in an ambiance reminiscent of Italian countryside homes. Their pizzas and pasta, prepared with authentic ingredients, are must-tries.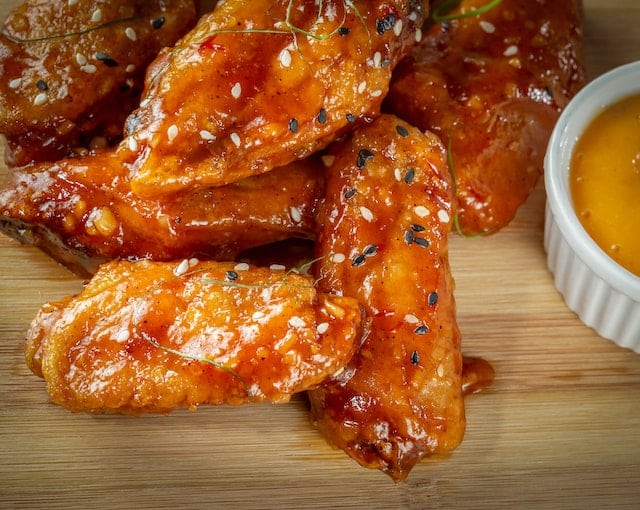 8. Bueokae Korean Restaurant – Love's Kitchen
The menu of Bueokae Korean Restaurant is a rich tapestry of Korea's gastronomic legacy, showcasing both beloved classics and innovative creations. Noteworthy dishes include the robust "Pork Bone Soup," the luxurious "Sweet & Soy Pork Back Ribs," and " Chicken Gangjeong," each exuding flavors that resonate deeply with Korean culinary traditions. Complementing these authentic tastes is the restaurant's ambiance – a cozy setting that wraps visitors in a comforting embrace reminiscent of a Korean home. This balance of genuine flavors and intimate surroundings makes Bueokae not just a dining spot but a cultural immersion into the heart of Korea.
9. Essence Bistro
If you're searching for culinary diversity, Essence Bistro is a must-visit. As a farm-to-table establishment, it offers a menu that's as varied and fresh, featuring produce sourced from local farmers. The menu boasts an impressive range of signature dishes, each created with meticulous attention to detail and flavor. What sets Essence apart is the unique cooking techniques, such as sous-vide preparation and wood-fired grilling, which enhance the natural flavors of each ingredient. Essence Bistro offers a harmonious blend of globally inspired and locally sourced meals that will leave your taste buds singing.
10. Luna Ristorante
If you're seeking a romantic Italian experience, Luna Ristorante delivers just that. The restaurant's intimate ambiance, illuminated by soft, moonlike lighting, sets the tone for a memorable evening. Date-night menu recommendations include the silky Tagliatelle, the flavorful Mushroom Risotto, and the crispy Pizza Di Parma, each designed to woo the senses. And what's romance without wine? Luna offers an exquisite selection of wine pairings that amplify each dish's flavors, making your dining experience even more special.
Why Choose York Region, Ontario
Dining in the York Region fosters a sense of community and social connection. Local restaurants are the heart of neighborhoods, where residents come together to celebrate milestones and create lasting memories. This vibrant community extends its warm embrace to all who appreciate a delicious meal.
All this, and the immediate vicinity of Toronto with rich employment opportunities, makes the York region very attractive to live in. That is why so many decide to make it a new home. If you are considering moving, this region could be the perfect solution. You need to look for trusted York movers to help you settle seamlessly into this dynamic and welcoming region. Enjoy rich flavors, cultural diversity, and a welcoming community.
Conclusion
This city's dining scene is a treasure trove of culinary delights that promise to tantalize your taste buds and leave you craving more. Visiting these top restaurants in York Region, Ontario, each offering a unique gastronomic experience, you're in for a treat every time you dine out. From savoring the finest steaks to indulging in exotic seafood, York's culinary landscape never ceases to amaze. So, don't hesitate to explore and enjoy this culinary haven. Your next delectable meal is just around the corner, waiting to be savored in the heart of York Region, Ontario. Embrace the flavors, savor the moments, and make every dining experience unforgettable.