Make restaurant quality hibachi shrimp at home in just minutes with this easy recipe. Pair with homemade yum yum sauce for a delicious seafood dinner!
I love learning how to make our favorite restaurant dishes at home. It's really fun and it saves us tons of money on eating out and delivery foods.
We like going to hibachi restaurants like Benihanas – especially for the shrimp. When I found out just how easy it is to make, I was over the moon! And it only takes a few ingredients that we normally have in our pantry.
It's simple, yet so delicious! It's served with a delicious and appropriately named "yum yum sauce".  (If you plan on making this meal, prep the sauce a day ahead. That will yield the best flavor.)
I guarantee this recipe is going to be your favorite new date-night-at-home dinner! Even a beginner level cook can whip it up in minutes.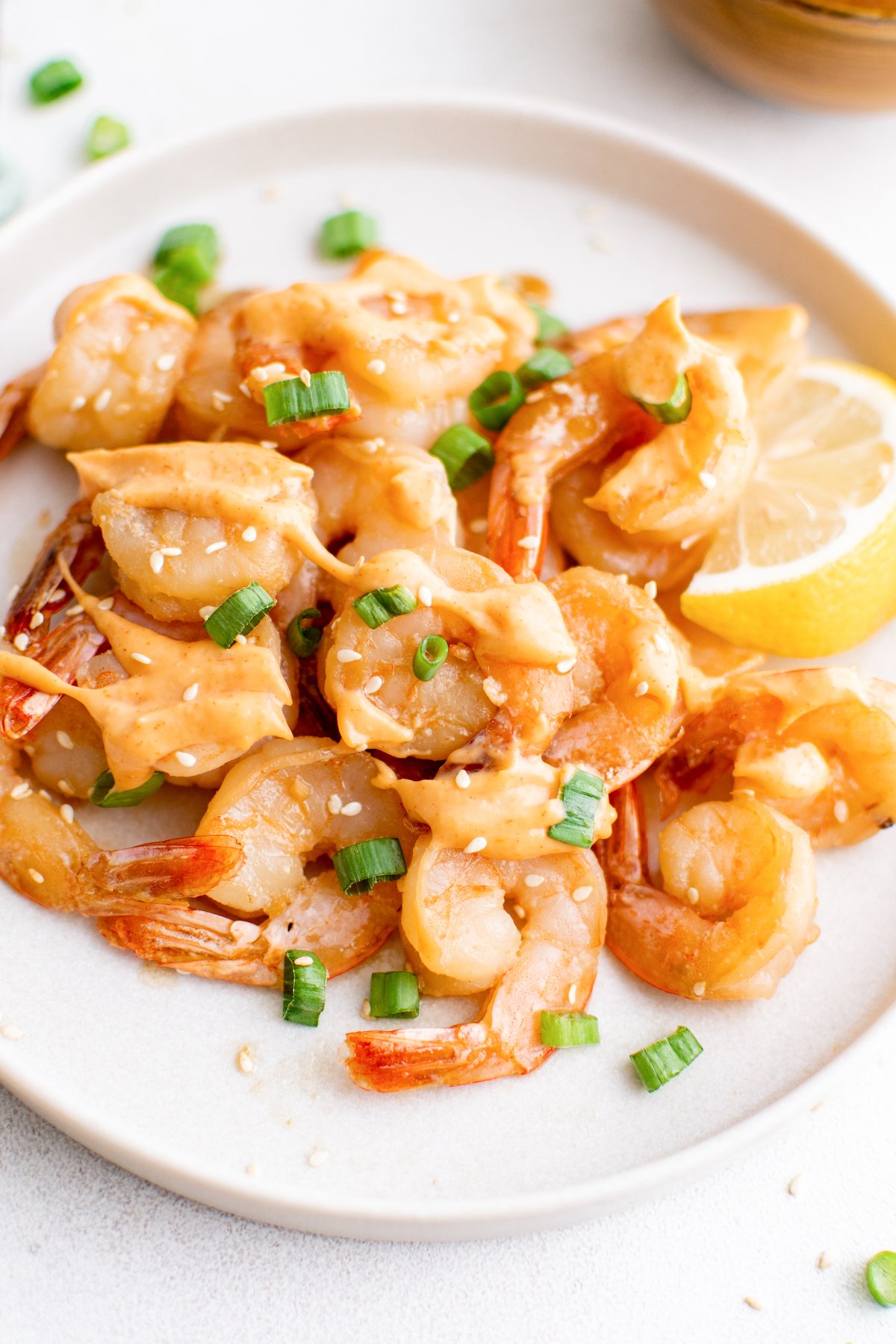 Ingredients
Shrimp – You'll want to use fresh large shrimp that have been deveined and peeled with the tail on.
Olive Oil – Butter can be substituted, if you prefer.
Soy Sauce – I generally use Kikkoman, but if you want to get fancy you can substitute a premium soy sauce.
Garlic – Freshly minced garlic provides the best flavor for this recipe.
Sesame Oil – I don't recommend substituting this, but if you must, be sure to use another neutral tasting oil like sunflower or grapeseed.
Lemon Juice – Use freshly squeezed lemon juice. Bottled has preservatives that alter the flavor.
What should I cook this in?
To make this hibachi recipe at home, you can use a cast-iron skillet, a non-stick pan, or wok.
How do you store the leftovers?
Leftovers can be stored in an airtight container in your refrigerator for up to 3 days.
Keep in mind that shrimp overcooks easily, therefore it is best fresh. If you need to reheat it, I recommend doing so in a hot skillet for just a few minutes.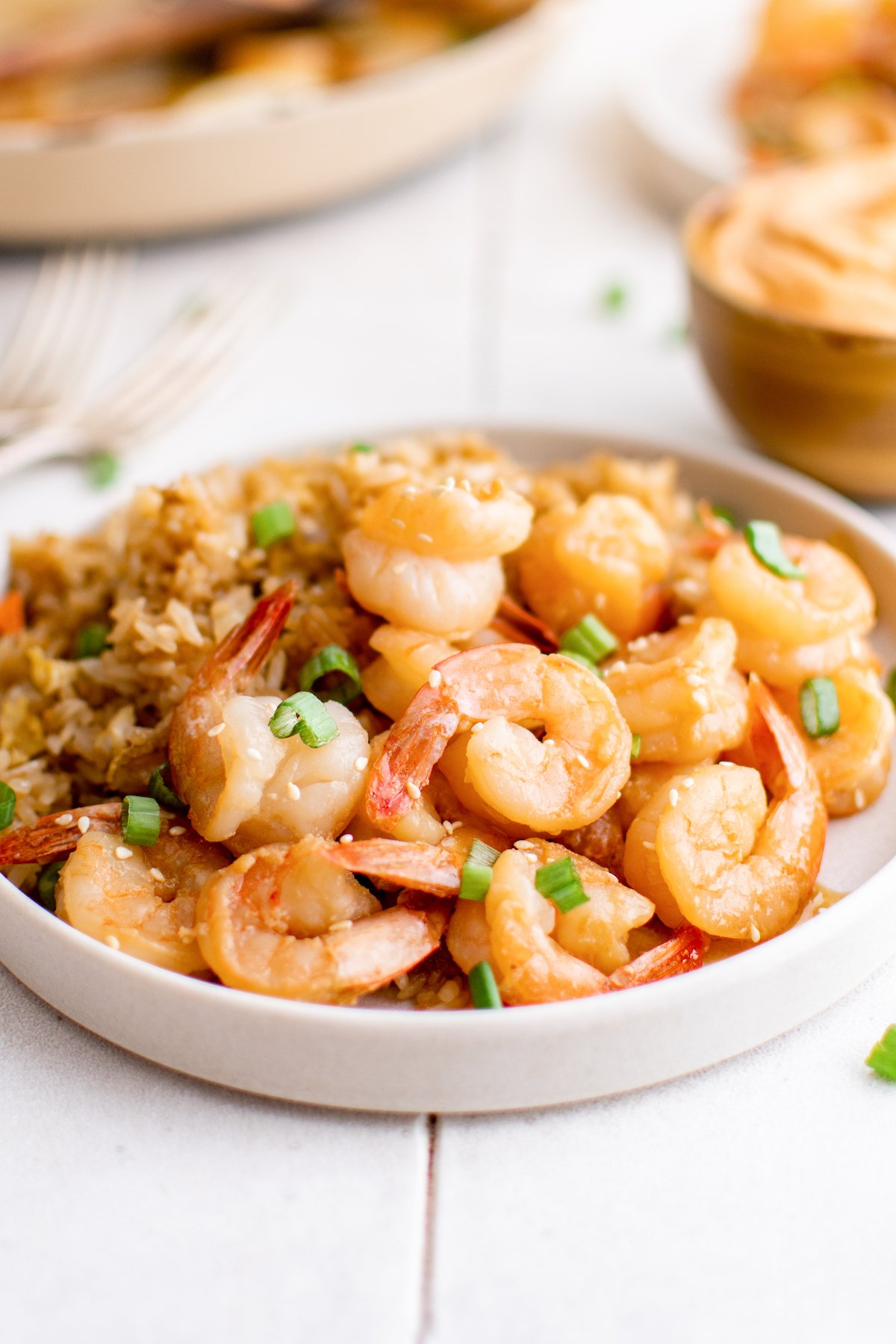 Hibachi Shrimp
Homemade shrimp cooked just like your favorite hibachi restaurant.
Ingredients
1 tablespoon of olive oil
2 pounds of large shrimp, deveined and peeled with the tail on
3 tablespoons of soy sauce
2 cloves of garlic, finely minced
1 tablespoon of sesame oil
1 lemon, juiced
Instructions
Heat the olive oil in a large skillet over medium heat then add the shrimp and cook for about 2 minutes.
Stir in the soy sauce, garlic and sesame oil. Continue stirring and cooking for about 3 more minutes or until the shrimp have turned pink and curled up.
Add the lemon juice to the pan and stir and cook for another 2 minutes or until the sauce has reduced a bit.
Serve with fried rice, freshly chopped green onions and sesame seeds for garnish if desired.