Foodie's Guide to New York City
Living in New York City means eating at some of the most exquisite and unusual places. From pastries to delicious pasta and pizzas – NYC has it all! If you're a foodie yourself, rest assured that your journey through NYC's top dining places will take a while. In case you have a hard time deciding where to begin, our foodie's guide to New York City is there to give you some ideas! We are sharing some of the most visited, unique food places in NYC that you'd love.
Taste the most delicious pizzas and burgers in Brooklyn
Are you hunting for some nice pizza slice? Head over to Brooklyn and have the best pizza at Emily. This is one of the fav places among Brooklyn folks and is always packed with pizza lovers. You can also enjoy a giant cheeseburger and fried and rich sauces! If there's a place in your stomach left for something sweet, Emily offers mouthwatering cakes and pies as well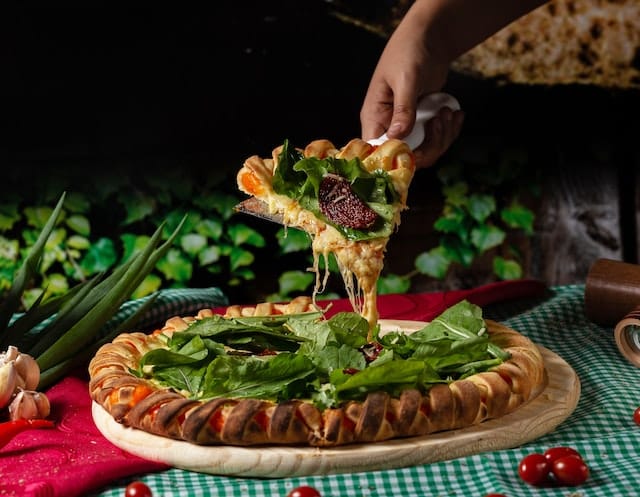 If you wish to enjoy Mediterranean dishes, reserve a seat at Meadowsweet. However, if food and a good view are something you prefer the most, check out River Cafe! Another place with great food and view is Cecconi's Dumbo, located on the waterfront.
Follow the foodie's guide to New York City and try out different cuisines in Manhattan
Manhattan doesn't have a reputation solely for its outstanding cultural scene. It's also a part of NYC where dining becomes a memorable experience. An array of the best restaurants in Manhattan is available to you, and you can wine and dine in many great places here:
L'Abeille – Looking for a diverse French menu you haven't tried before? This popular restaurant located in Tribeca will definitely satisfy your appetites. What makes this place unique is also a discreet touch of East Asian (primarily Japanese) cuisine that gives each dish an exotic appeal
Raoul's – An artsy and intimate atmosphere paired with French snacks and delicious desserts is why people keep coming back to Raoul's
Emmett's – This is where you'll have the best pizza in Manhattan
The Dutch – Are you up for some nice fried chicken drenched in sauce? How about a steak? Just head over to Soho's famous The Dutch and have the meal of your life.
We can't speak of Manhattan's finest restaurants without mentioning various dining places Hell's Kitchen has to offer. Do you seek a dine and music combo? Go to Guantanamera and enjoy Cuban appetizers and other delicacies while a live band is playing. How about a comfy atmosphere and good food in a smaller space? Ñaño Ecuadorian Kitchen is exactly what you need. For a rooftop view, reserve your spot at Mexican Cantina Rooftop. Hell's Kitchen food scene embodies quality menus with a touch of different cultures and an urban, laid-back vibe.
Give some new dining spots in Queens a chance
It's safe to say that Queen has emerged as a borough with modern restaurants. If you're looking for brand new places to have a nice meal and drink, just head over to Queens. Have a taste of Morrocan cuisine at Dar Yemma in Astoria. Enjoy a jungle vibe at Siam while eating chicken dumplings, coconut ice cream, and other delicacies. Eat like a Korean at Seoul Ttukbaegi. Find out what authentic kebab tastes like at Turkish-inspired Cafe Turkiye.
Enjoy a waterfront view at Staten Island's best restaurants
The smallest borough in NYC boasts top-level restaurants you shouldn't skip. At least, not if you look for the best Sri Lankan dishes. Besides regular Italian menus, Spanish cuisine is present as well. Restaurants like Sagara (Spanish) and Lakruwana (Sri Lankan) should be high on your list of must-visit dining places.
Don't forget about the Bronx
Did you know that the Bronx has become a prominent place for food tourism? In the Bronx, you are always served authentic, laid-back ambient, and top-notch food! If you're interested in restaurants with tradition, pay a visit to Mario's. This amazing place has been filling people's stomachs ever since the 1910s. Furthermore, another famous Italian place in the Bronx is Antonio's Trattoria. Its customers highly recommend Italian seafood dishes. If you seek Latino menus, Beatstro is a place to be. Its diverse menu will likely surprise you as they serve seafood platters, tapas, and more. 
Explore the best dining spots in different neighborhoods
Explore top-level dining spots in your neighborhood and beyond. New York City has so many restaurants and coffee shops you can never get bored of. Start a food tour in your neighborhood and end up in a completely different one. Go online to see how experienced food tourists plan their tours. Since NYC is one of the world's most famous cities for food tourism, it will take time to tailor the perfect route. With so many must-see places on offer, it's hard to only stick to a few places. Dining in NYC is supposed to be a whole experience. So, make sure to explore further, even when you find your favorite restaurant or coffee spot. After all, you might come up with your own foodie's guide to New York City food scene and take your friends to fabulous lunches and dinners.
Prepare for NYC relocation
Before dining in NYC, you should have prepared for your move in advance. As suggested by moving specialists at Teddy Moving and Storage, the move runs effortlessly when everything is prepared on time. Therefore, start looking for a registered relocation company as soon as possible. Make sure they have enough experience
Plan a welcoming dinner for yourself after the move
Refer to a foodie's guide to New York City restaurants and coffee shops and pick a place to have a welcoming lunch or dinner after the move. Moving is a long and often exhausting endeavor, so why not treat yourself to a delicious NYC meal? New York City is a multicultural hub. Whether you'd like to have a taste of Italian or Chinese cuisine, rest assured that NYC is the right place to try them out. Not only do they taste good, but they are prepared according to authentic NYC recipes. The rich taste and high-quality service await you, so don't think twice and start preparing for your move to NYC!