Cantarito A refreshing Mexican cocktail made with tequila, multiple varieties of fresh citrus juice, and grapefruit soda. It is typically served in a clay pot.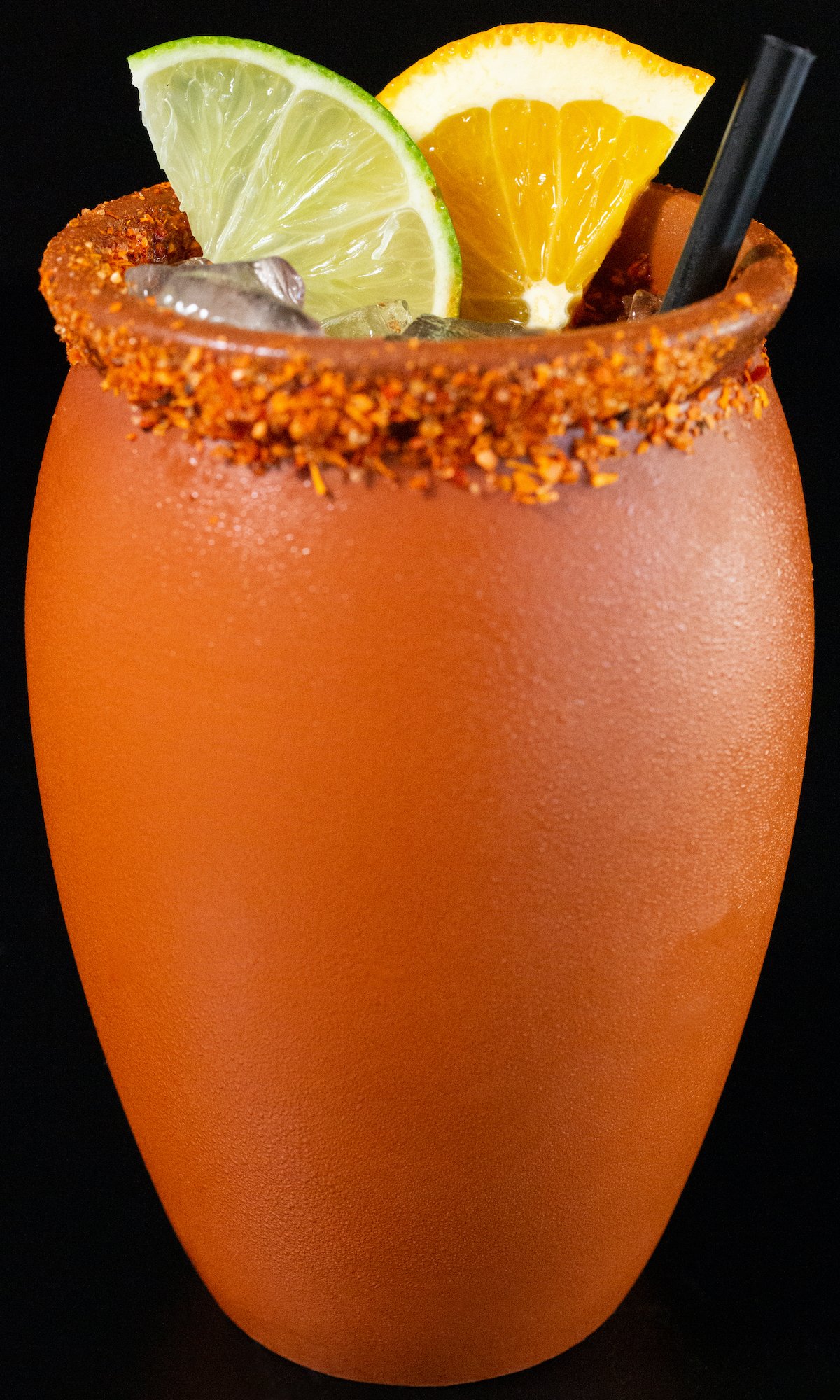 Whether you're looking for a new tequila drink or you're looking for the recipe "for that one delicious cocktail you had in Mexico" – you've come to the right place!
I'm going to show you how to make the "cantarito", a Mexican cocktail that deserves to be way more popular than the margarita. It is very popular in and around Jalisco, Mexico where it is served in bars and cafes – but most often at roadside stands.
The ingredients can vary slightly, but it is traditionally tequila, freshly squeezed citrus juice, and a bit of grapefruit soda.
Ingredients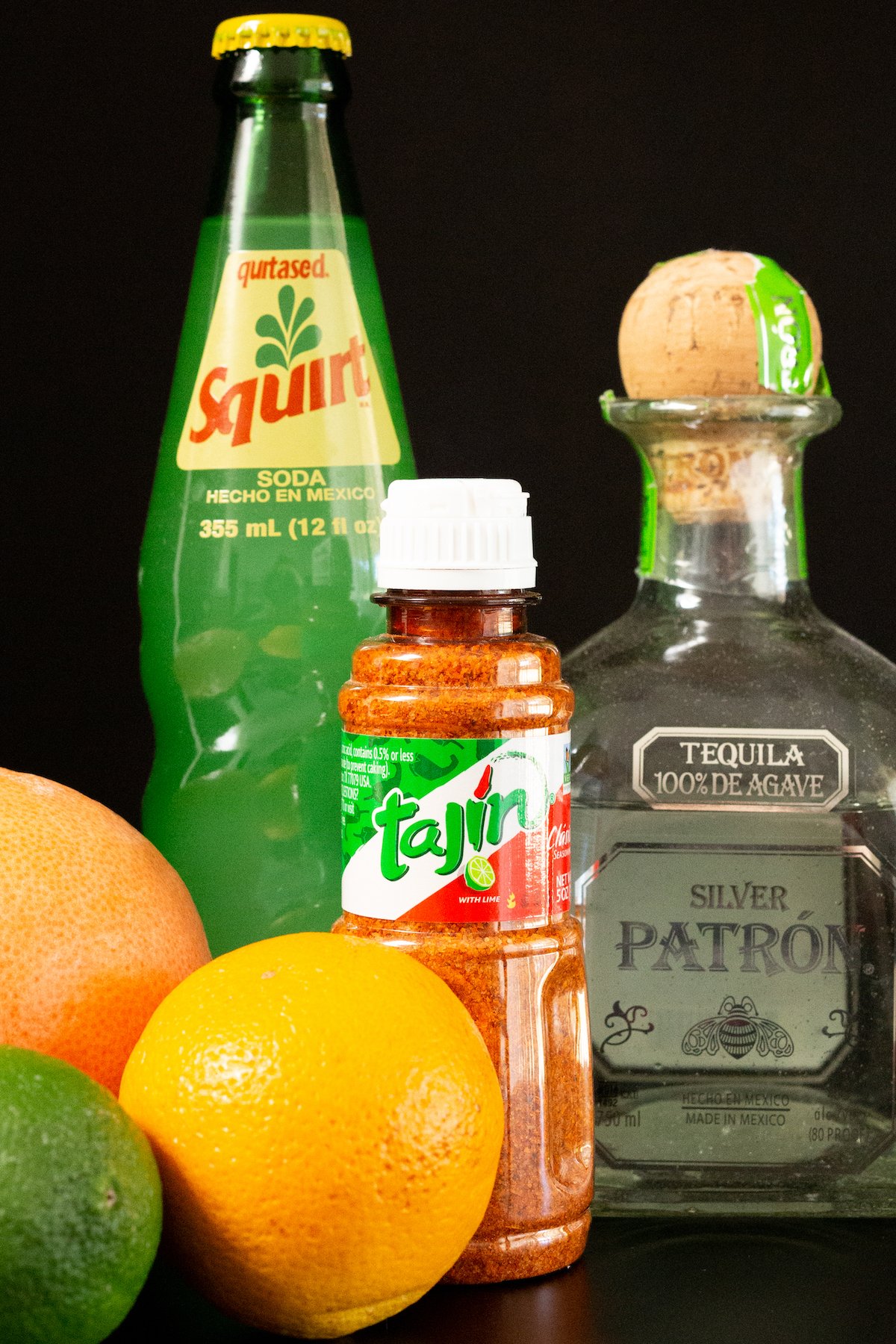 This post contains affiliate links (when you buy we make a little money at no cost to you). See our disclosure for more information.
Lime Juice – Be sure to use freshly squeezed, the bottle type has preservatives which alters the flavor.
Orange Juice – You can use any kind of fresh squeezed orange juice. I used Valencia oranges, which are common in Mexico.
Grapefruit Juice – Any fresh grapefruit juice will do, though the variety you use can vary in sweetness and acidity. I would recommend using a red grapefruit – like Star Ruby or Rio Red.
Grapefruit Soda – In my opinion, the grapefruit soda is really what makes this cocktail. Squirt is most commonly used (be sure to use the Mexican version), though you could substitute Jarritos or another grapefruit soda of your choice.
Tequila – Any kind of blanco tequila is ideal. My recommendations would be Espolòn', Don Julio, or Patron.
Variations
Some versions of the cantarito may include fresh lemon juice, agave nectar, or even a spoonful of sea salt.
No grapefruit soda?
I would highly recommend buying grapefruit soda to make this cocktail, but if that's not an option double the amount of fresh grapefruit juice, then top with club soda and add a splash of simple syrup or agave.
How to garnish
You really can't go wrong with the garnish here. I have seen it done so many different ways.
Typically, the rim of the glass is covered in a chile seasoning (like Tajin), or chamoy. Then you can garnish with a citrus wheel, wedge, or multiple citrus slices. You could even use dehydrated citrus slices.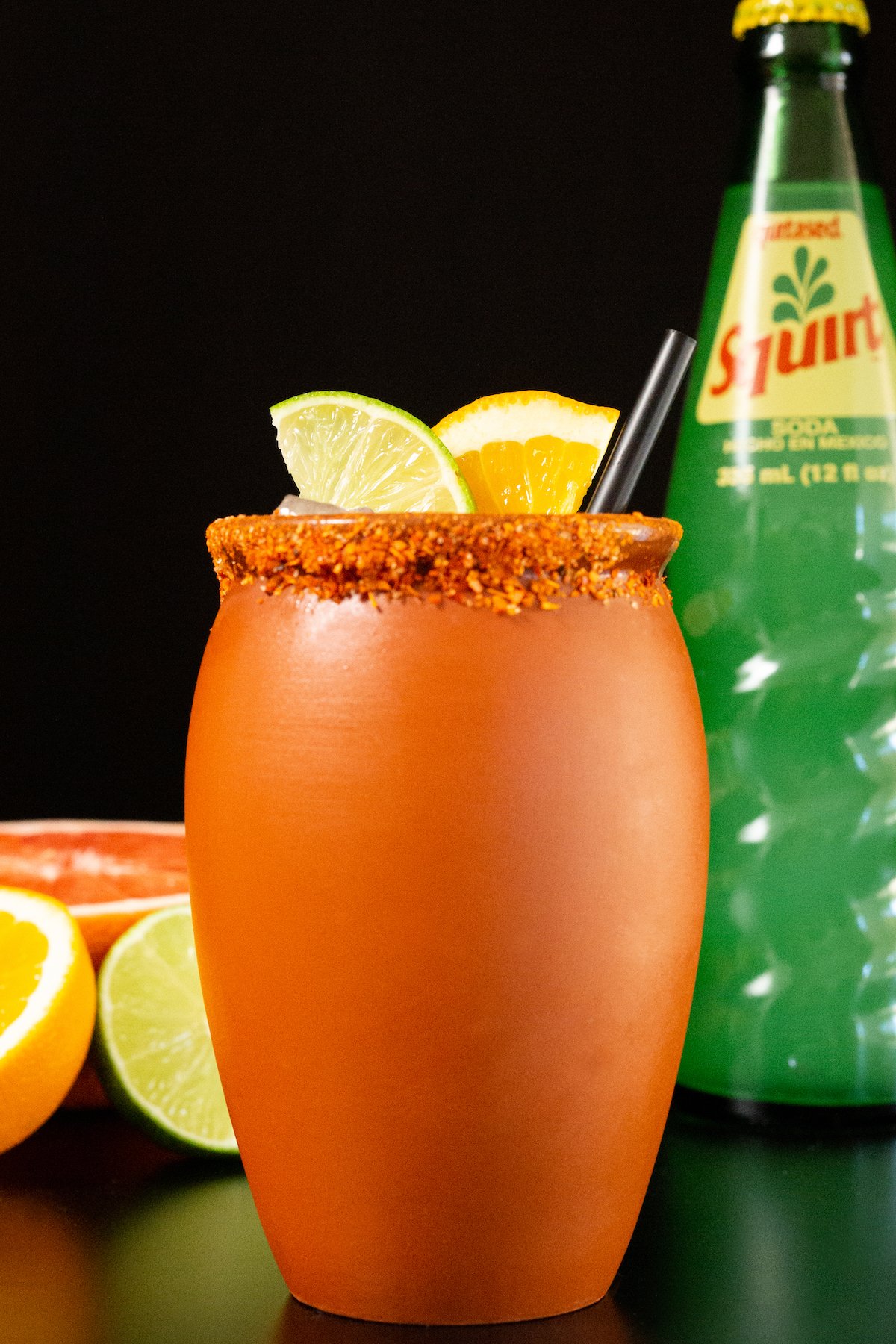 Cantaritos Cup
A cantarito is traditionally served in a clay cup called a "jarrito de barro". Because the cocktail became popular at roadside stands, the clay pot was an economical "take away" cup option. They also do an excellent job of keeping your drink cold. You can purchase them on Amazon if you'd like to stay traditional.
If you don't have the clay pots, you can serve this cocktail in a highball glass.
Tips
Need a big batch? Multiply the ingredients below by the amount of servings you need, then prepare everything in a large pitcher. Refill individual glasses as needed.
Squeeze the citrus. The most important part of this cocktail is the fresh squeezed citrus juice. Use an inexpensive handheld citrus squeezer to make this process a breeze.
Cantarito
Cocktail made with fresh citrus juice and grapefruit soda that is popular in Mexico.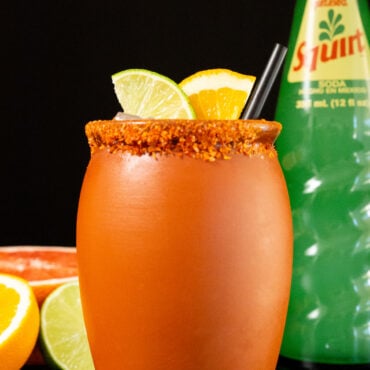 Ingredients
Chile Seasoning (optional)
Ice
2 oz Tequila
.5 oz Orange juice, freshly squeezed
.5 oz Lime juice, freshly squeezed
.5 oz Grapefruit juice, freshly squeezed
3 oz Squirt Soda (or other grapefruit soda)
Instructions
If desired, dip the rim of your glass in water, then in chile seasoning to garnish.
Fill the glass with ice. Pour in the tequila, then the citrus juices. Give it a quick stir with a bar spoon, then top with the grapefruit soda.
Garnish with citrus slices and enjoy!
[ays_quiz id='1′]