Gourmet Getaway Exploring the Best Places for Foodies to Visit in Rome
Few cities can compete with the eternal city when tasting the world on a plate. This capital of flavor and aroma offers an irresistible call to our culinary adventurers. But with so much this city has to offer, deciding where to start your culinary journey can be difficult. That's why we did thorough research with a friendly team from a reputable cooking blog, and in this article, we'll explore the best places for foodies to visit in Rome. You'll see that the food isn't just nourishment but a way of life, an art form, and a celebration of centuries-old traditions.
Exploring the Amazing Italian Cuisine and Places for Foodies to Visit in Rome
Italian cuisine, universally cherished, goes far beyond the boundaries of pizza and pasta. Every region has its delicacies, but Rome stands unique. It's an enigmatic city serving as a melting pot of Italian culinary traditions, weaving diverse ingredients and flavors into a gastronomic tapestry.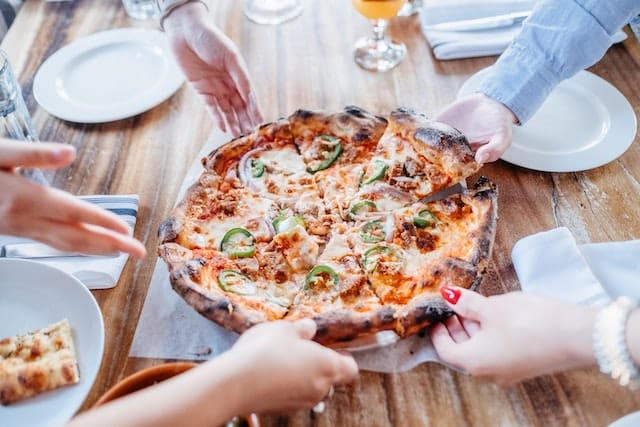 The city's bustling markets, intimate osterias, and renowned restaurants make Rome a true foodie's paradise. But before we explore the best places for foodies to visit in Rome, let's learn more about Italian cuisine and the most popular dishes you can taste in the eternal city.
Diving into Italian Delicacies
Italian cuisine is renowned for its simplicity, freshness, and respect for ingredients. Here's a gourmet tour of Italy's most beloved dishes that every food enthusiast should savor:
Pizza Napoletana: Born in Naples but adopted worldwide, this pizza's distinctive soft and thin base, topped with fresh tomatoes, mozzarella, and basil, makes it an iconic Italian dish.

Pasta Carbonara: A Roman classic! This creamy dish blends eggs, cheese, pancetta, and a dash of black pepper. Every forkful is an indulgence.

Ossobuco: This hearty dish features cross-cut veal shanks braised with vegetables, white wine, and broth, making it a favorite in Milan and beyond.

Risotto: A northern Italian specialty, risotto is cooked with broth until it reaches a creamy consistency, offering a canvas for endless flavor combinations.

Tiramisu: To end your meal on a sweet note, this coffee-flavored dessert layered with ladyfingers, mascarpone cream, and cocoa powder is a must-try. If you're feeling extra adventurous, try delicious strawberry tiramisu.
The Best Places for Foodies to Visit in Rome
Now that you've got your mouth watering with the tempting array of Italian delicacies, it's time to discover where to experience these gastronomic marvels. From bustling markets to intimate osterias, upscale restaurants, to street-side pizzerias, Rome boasts an array of exceptional dining venues. Each has its unique charm, offering a delectable journey through Italy's rich culinary landscape.
But before we dive into Rome's edible wonders, it's worth mentioning that moving from the US to this city of flavors could be a gourmet's dream. The transition can be smooth with prior planning, be it a temporary move or a permanent shift. Consider getting a moving estimate and plan the budget from day one to ensure an effortless transition to your gourmet getaway. Now let's embark on a gourmet tour and unearth the best places for foodies to visit in Rome.
Marketplace Magic: Campo de' Fiori
Begin your culinary exploration at Campo de Fiori, the oldest market in Rome. Here, vendors selling everything from fresh produce to local cheeses and spices embody the heart of Roman cuisine.
Pizza Perfection: Pizzarium
When in Rome, you can't miss out on tasting the city's legendary pizza. Visit Pizzarium, where Gabriele Bonci, Rome's celebrated pizzaiolo, works magic with his unique gourmet toppings.
Pasta Paradise: Trattoria Da Enzo
Trattoria Da Enzo, in the charming neighborhood of Trastevere, serves some of the most authentic Roman pasta. Their Cacio e Pepe is a minimalist masterpiece, crafted with just pecorino cheese and a sprinkling of black pepper.
Gelato Journey: Gelateria dei Gracchi
End your day on a sweet note at Gelateria dei Gracchi. This renowned gelato shop takes traditional Italian gelato to another level, serving an ever-changing selection of flavors made from high-quality, organic ingredients.
Cheese and Wine: Roscioli
For the wine and cheese connoisseur, Roscioli is a must-visit. They boast an impressive wine cellar and a range of exquisite cheeses that would impress even the most discerning palates. Enjoy a cheese and wine pairing experience that will take your taste buds on a delicious journey.
Modern Italian: Marzapane
In the vibrant neighborhood of Piazza Fiume, you'll find Marzapane, known for putting a modern spin on traditional Italian recipes. The chefs artfully combine flavors and present their dishes with a contemporary aesthetic that mirrors the innovative nature of their menu.
Seafood Delight: La Rosetta
No gastronomic tour of Rome would be complete without exploring its seafood offerings. La Rosetta, located near Pantheon, offers the freshest seafood prepared with simplicity and respect for the ingredients. The restaurant's sophisticated yet comfortable atmosphere complements the expertly crafted dishes.
Coffee Culture: Sant'Eustachio Il Caffè
Rome's coffee culture is second to none, and visiting Sant'Eustachio Il Caffè offers an insight into this cherished tradition. Founded in 1938, this historic coffee shop is known for its exceptional coffee and pastries—a perfect spot for a morning espresso or an afternoon pick-me-up.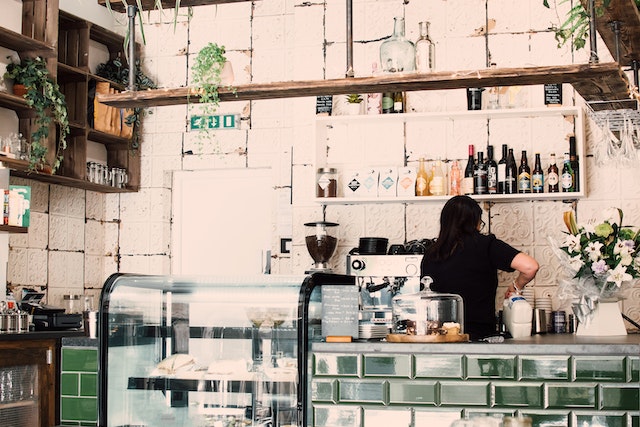 Which One of The Best Places for Foodies Will You Visit in Rome?
Rome's culinary landscape is more than just a collection of restaurants and dishes; it reflects the city's history, culture, and the passion of those who uphold its culinary traditions. Among the best places for foodies to visit in Rome, you will find exquisite food and a connection with Rome's soul. So, pack your appetite and embark on a gourmet journey through the Eternal City! One taste of traditional dishes in one of these amazing places will instantly make you forget about all those amazing Italian restaurants in Dubai. Trust us – they can't even compare.